Whitby industrial estate expansion plan could create 18 business units and up to 300 jobs
Whitby could see up to 300 diverse jobs created after plans to extend an industrial estate into a national park were approved.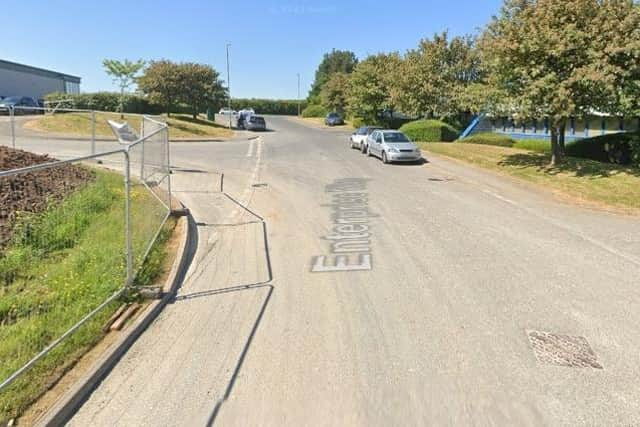 Members of the North York Moors National Park Authority warmly welcomed developer Paul Clemitshaw's proposal to create 18 business and industrial units across agricultural grazing land off the town's Enterprise Way, despite fears being raised it could impact on views to and from Whitby Abbey.
The scheme comes as August's unemployment figures showed claimants in the Scarborough and Whitby constituency had returned to the March 2020 pre-Covid level and alongside council initiatives to reduce inequalities in areas such as the town's West Cliff.
During the pandemic, the Whitby area was said to be among the country's most heavily impacted in terms of redundancies due to its dependence on tourism.
Since Covid struck some local politicians have underlined the need to provide more diverse employment opportunities in the town.
Agents for the Whitby-based developer told a meeting of the authority's planning committee he was "very keen to put units here that are going to be able allow manufacturing and for people to be able to make things in Whitby and to provide lots of jobs for a variety of different businesses".
The proposed development would provide employment opportunities in an existing business and industrial area which is well served by public transport and accessible on foot and by bicycle also.
While it is hoped residents will work on the expanded estate, members heard some 159 car parking spaces would be provided, along with timber clad cycle stores to accommodate 50 cycle parking spaces alongside buildings up to 7m high and 40m long.
However, the meeting was told Hawsker-Cum-Stainsacre Parish Council was opposed to the proposed development, and had argued it would be too much development on a greenfield site during a cost of living crisis.
The council added as a greenfield site the land was not suitable for development.
The meeting heard the parish council appeared to have had a change of heart since calling for more business units to be created and not objecting to plans to develop the area.
The authority's longest-serving member, David Jeffels, said the proposal "ticked all the boxes", particularly as it would provide much-needed space for small businesses and help keep young people in the town.
He said: "This is very welcome news for Whitby.
"For years the town was in the doldrums economically, and I think in recent years we have seen considerable investment in the town and on this business park as well."
The meeting was told the proposed buildings would be half the height of those built on the estate for Whitby Seafoods, which had needed a tall building for manufacturing purposes, so the business park expansion would not have an adverse impact on views to and from Whitby Abbey.