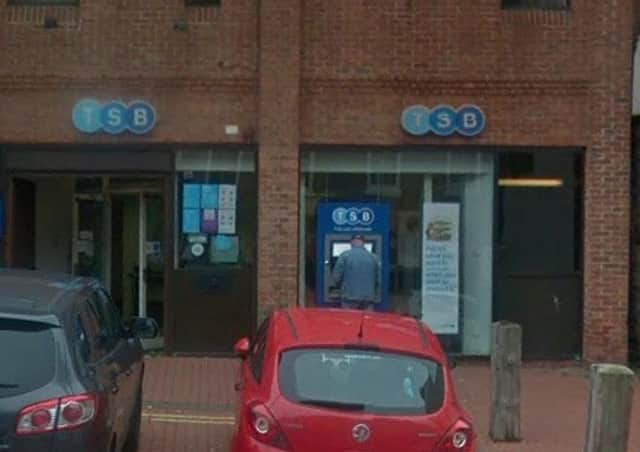 The TSB branch on Flowergate will close on June 2 next year.
The branch, on Flowergate, is slated to close on June 2 as part of the bank's three-year strategy which was announced in November 2019.
In a statement the bank said the closure has been driven by a significant shift in customer behaviour, including a reduction in the number of customers using branches and a significant acceleration in digital adoption.
A spokesman said: "We've looked carefully at our Whitby branch and how it is used, and we've taken the decision to close it.
"The way customers bank with us is rapidly evolving with the vast majority of everyday transactions now being done digitally.
"Even prior to Covid-19 customers were choosing other ways to bank with us, with 50% using services at our cash machines, and 20% using a Post Office. Over 190,000 customers have been supported through our new online chat service, helping them with queries and other services.
"TSB remains committed to face-to-face services in branch through a network that covers the whole country. In North Yorkshire we will still have three branches serving 64,097 customers.
"There are a number of other branches customers can visit, including Redcar."