Baroness Barran speaks of £1m support during visit to Scarborough's George Pindar School
Baroness Barran, the Minister for Schools Systems at the Department for Education, paid a visit to Scarborough's George Pindar School, one of the schools set to benefit from extra Government support.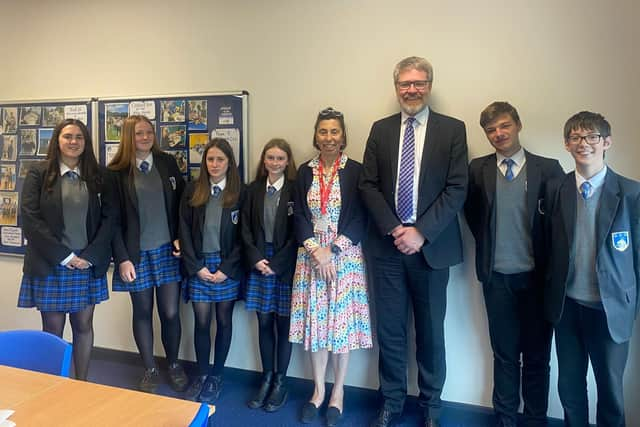 The school, based in Eastfield, was judged Requires Improvement in October 2022 which was its first inspection under Hope Sentamu Learning Trust, which saw it improve from its previous Inadequate rating.
It is accessing whole school improvement support funded through the Local Needs Fund which will see the school support by The Gorse Academy Trust, a 13-school trust based in Leeds.
The school's improvement plan sets out to support teachers of English, maths and science to improve their pedagogy, particularly at Key Stage Four, and to implement the curriculum more effectively across the school.
Baroness Barran said: "We're putting £1m into Scarborough which builds on work that we have done over several years to support disadvantaged pupils in the area.
"The focus for the new funding is for both at primary for Key Stage Two reading, writing and maths and at Key Stage Four supporting pupils to get the best possible grades.
"It was striking speaking to Year 9 pupils who are doing triple science because they can see that's where the jobs are, they have fantastic teachers and they are as motivated as any other kid in the country."
Baroness Barran spoke about how the Government's helping to drive up education in the area through £1m of Local Needs Funding, which supports bespoke interventions to improve attainment at Key Stages Two and Four, and through supporting schools to transfer to academies and to benefit from being part of multi-academy trusts.