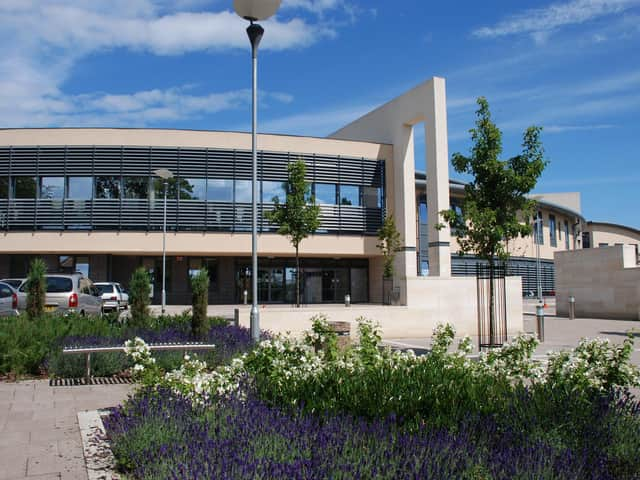 Bridlington campus
The TEC Partnership is a group of colleges and training providers. East Riding College is based in Beverley and has a campus in Bridlington.
The merger is a result of a strategic review undertaken by the college's board of governors. It identified that the opportunity of joining a group would deliver many sustainable benefits to the region and its coastal and rural communities, if the right merger partner could be found.
Following an assessment process, the college announced its intention to join the TEC Partnership in July last year.
Mike Welsh, principal of East Riding College said: "I am really positive about the opportunities our merger with the TEC Partnership presents for East Riding College. Obviously, we didn't foresee the impact of a global pandemic, but nevertheless, it's of great benefit that we've been able to secure our already successful and now sustainable long-term future at this time - for our learners, apprentices, colleagues, employers and the communities that we serve. Our vision is clear and our direction is certain. I'm very excited about what lies ahead."
East Riding College continues to perform well in national rankings, with overall achievement rates putting it in the top 20 general further education colleges nationally.
Gill Alton, chief executive officer of TEC Partnership said, "We are absolutely delighted that East Riding College has chosen to join the TEC Partnership. What became clear during the process was that we were integrating two organisations with very similar values and a dynamic approach. We look forward to working together to deliver exceptional education and training."
The TEC Partnership aims to ensure that the wider region will benefit from a long-term curriculum strategy to deliver what the regional economy needs, in support of our national economic recovery.
Simon Wright, the outgoing chairman of the Corporation at East Riding College said, "I am proud to be leaving the College on such a firm footing, with the backing and resources to deliver on its mission to lead the social and economic development of the region. We're now part of a high performing organisation that is leading the way nationally in further and higher education."
The TEC Partnership comprises the Grimsby Institute, University Centre Grimsby, East Riding College, Scarborough TEC (formerly Yorkshire Coast College), Skegness TEC (formerly Lincolnshire Regional College), The Academy Grimsby and Career 6.