Happy pupils learn better: Independent school near Scarborough and Whitby opens its doors to community
When children are happy, cared for and comfortable they are more likely to be engaged in learning and achieve their best
Watch more of our videos on Shots! 
and live on Freeview channel 276
Visit Shots! now
That's why 'The days that make us happy make us wise' is not only the motto for Fyling Hall School, but is a sentiment which underpins everything the school stands for and does day to day.
This small independent school in Robin Hood's Bay – with around 180 pupils – is set in a 47-acre site surrounded by nature, private woodlands, sea-views and fresh air. Around 70 per cent of its students are day pupils from the local area – with free transport provided from across Scarborough and Whitby.
Whether it's exploring the school's stunning grounds, making friends with fellow pupils from around the world, mucking out in the school stables, playing in a rock band or making pottery, there is so much more to Fyling Hall than your average school.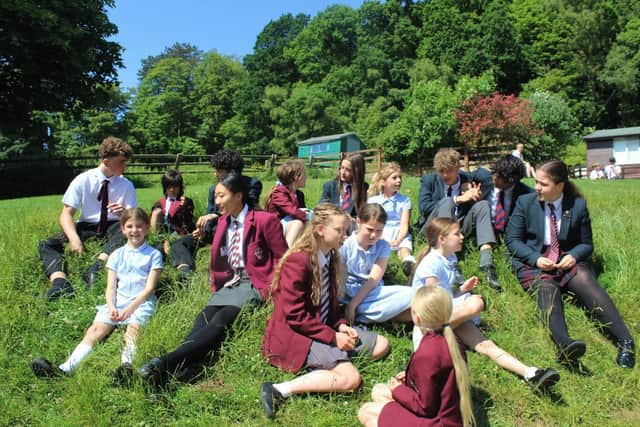 It is open to children from age four to 18 with small class sizes, individual attention and a wide range of extra-curricular activities from horse riding to mountain biking, rock-wall climbing to Duke of Edinburgh's Awards. And with fees from £2,310 per term in the junior school and £3,695 in the secondary school – payable in monthly amounts - it offers an affordable education which will be tailored to your child's needs and abilities with the benefit of a stunning location, extra opportunities and a broad curriculum – not to mention excellent exam results.
Although it attracts boarding pupils from across the UK and international students the school, which marks its centenary this year, is deeply rooted in the local community.
Its founder, Mab Bradley, was also its headmistress and a trailblazer of her time. The school was then run for 30 years by her daughter, Clare White. Mab Bradley taught at Whitby but, once she married, she could no longer teach. She was one of the first women to graduate from Oxford and was not going to let this stop her from sharing her knowledge and love of education, so she set up her own school – choosing the motto from the words of a poem by one-time Poet Laureate, John Masefield (1930-1967)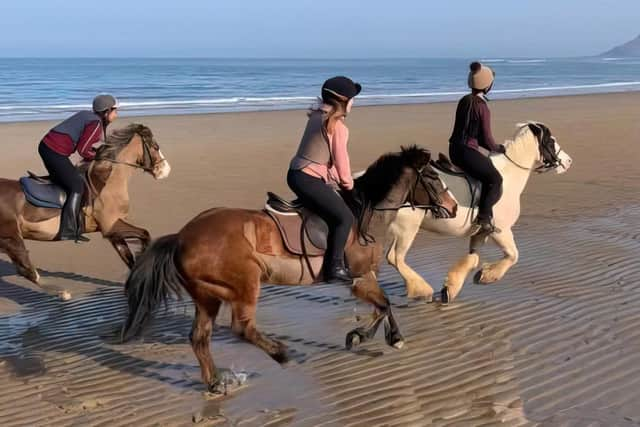 As a non-selective school it has a broad a range of abilities but its focus is on progress and this can benefit gifted and talented children and those who need extra encouragement and attention to fulfil their potential. The school performs well for value-added - that means pupils regularly exceed their predicted grades and baseline scores. It also has a very strong educational support department allowing it to support those with individual needs and a great emphasis is placed on wellbeing and helping pupils have good mental health.
It's extremely proud of its academic successes too - all of its graduating students gained a place on their first-choice university course in 2023.
More than core curriculum
Small class sizes mean there are no more than 12 in the primary years, and usually less. In secondary classes the maximum size is 15 and in sixth form it is about five pupils in A-Level classes.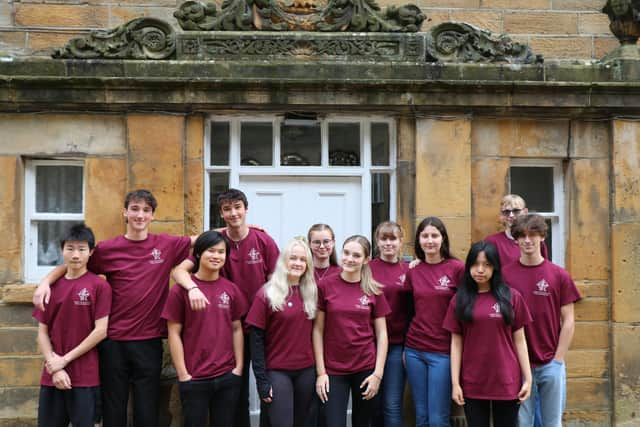 This means pupils get close attention in all their subjects. In the primary school there are no SATS, children can learn with enjoyment and without the pressure of exams, whilst benefitting from the older pupils and the facilities – for example having science lessons in the secondary school labs and having teaching in some subjects like Maths and English supported by secondary pupils.
This encourages that 'family' and community feel to the school as pupils all get to know one another, and it encourages responsibility and enjoyment for learning.
Drama and music are part of learning throughout the school right up to exam choices at GCSEs and in year 12 and there are lots of extracurricular activities too. Where else would you have horse-riding as part of PE or be able to learn to ride, learn stable management and mountain biking, or opt to take vocational qualifications in practical performing arts subjects. For the last 3 years Sixth Form leavers have only received the top possible grades - Distinction or Distinction* (like A/A*) in performing arts. With ceramics, photography and printing all forming part of the art classes and a state-of-the art science lab available pupils have the best opportunity to thrive whatever their interests.
There are lots of after-school clubs, trips out and visits throughout the year across the school.
Pupils are not confined to corridors and rote learning but are encouraged to make the most of their surroundings, the grounds, the stables and every opportunity offered at the school – like the forest school lessons.
The Independent Schools Inspectorate had high praise for the school in its latest report saying: "The school aims to identify and develop the potential of individual pupils by providing them with a broad, balanced and challenging curriculum enriched by a range of extra-curricular activities which makes learning enjoyable and rewarding within the school's motto of 'the days that make us happy make us wise'. It is highly successful in this aim throughout."
It also said: "The pupils' personal development is outstanding; from the earliest age they are willing to take on responsibility. Older pupils look after younger ones and the whole school community works as a large family."
One parent said: "My daughter loves all of her junior school experiences. In the summer after a year at Fyling Hall, my daughter described her teacher as Miss Honey (the character from Matilda). This tells me everything about her amazing experience and her teacher, who she will have for her first three years of school. Amazing, I couldn't wish for anything better."
This Year 11 student commented: "Every time I come back (after the holidays) I remember how much I love it"
And Polina, a sixth form student said: "Because Fyling Hall has a small sixth form, you can get to know everyone and make friends with everyone. The community feel of the sixth form helped me gain confidence. Because of the small class sizes, I could have more help and address any questions I have with my teacher as soon as they come up."
For more information download a digital prospectus here or visit the school website. Prospective parents and pupils can visit anytime by private arrangement with the school but there are some open events set up for November including: General School Open Day (November 2); Sixth Form Introduction (November 7) and Early Years Stay and Play (November 10).