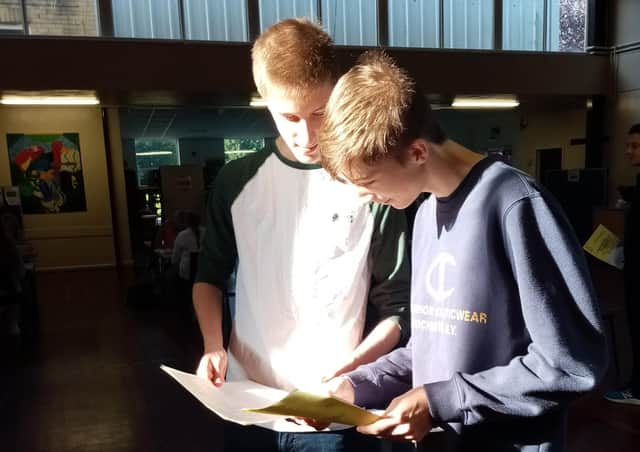 Tomas and Lucas Croft compere their GCSE results.
Leaders at the school said they were absolutely delighted for the students on their wonderful achievements and are 'proud of them all'.
The school also said it was looking to welcome students back in school as they join the sixth form, while wishing those pupils who are leaving all the very best for the future.
A school spokesman said: "What a year it has been! Who would ever have predicted back in September that for these students Year 11 would end in March and their GCSE examinations would be cancelled.
Lady Lumley's student Eleanor Wilson is pictured with her GCSE results.
"There has been so much publicity surrounding this year's examination results, it would be easy to forget amongst all the talk of algorithms and Government U-turns that these students have managed the results they have received because of their own hard work over the last few years.
"Their hard work and commitment has been recognised and rewarded and our students have maintained the high outcomes we have come to expect at Lady Lumley's School.
"The students have been incredibly well supported over the last five years by their parent and carers, a dedicated team of well qualified and hardworking teachers, and by our pastoral and wider staff teams.
"We are absolutely delighted for them on their wonderful achievements and we are proud of them all."