Malton School students celebrate after receiving 'very strong' set of A-level results
Students at Malton School have received praise from their headteacher after receiving 'excellent' A-level results.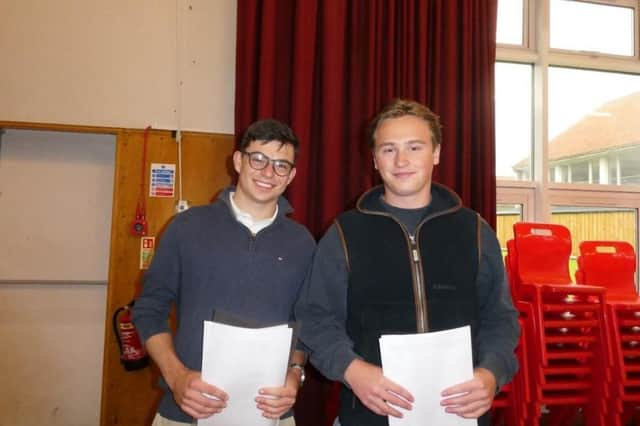 Seventy-six per cent of students at Malton School have received A*-C grades in this year's A-level exams, with 11 per cent of those grades being A*.
A spokesperson for Malton School said: "This year has seen a very strong set of A Level and Post-16 results achieved by an excellent cohort of students from the Sixth Form at Malton School.
"The students, parents, school and wider community can be rightly proud of the high level of outcomes achieved in the face of adversity.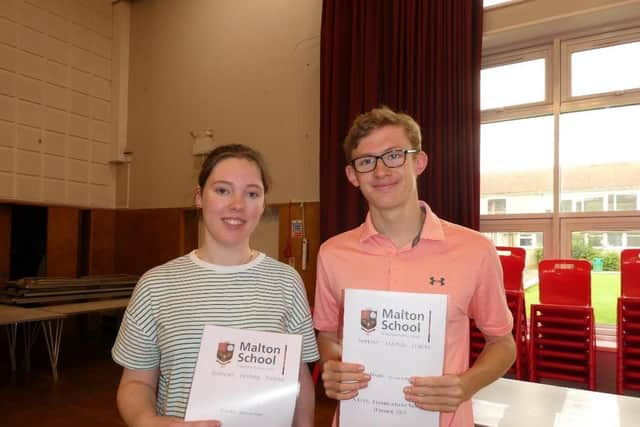 "The students in this cohort have shown great resilience in the face of exceptional circumstances since March 2020.
"They have continued to suffer the ongoing impact from the pandemic which has meant that they did not take external GCSE exams in 2021 (as the grades given in that year were based on teacher assessment) and so these exams have been their first external ones since primary school."
Headteacher, Rob Williams, said: "The pace of the move back to the 2019 standards has not taken sufficient consideration of the ongoing impact of the pandemic on this cohort of young people.
"It is not yet relative enough to say that these young people faced a level playing field in their preparations with those who took exams in 2019.
"A more judicious scaling back to the 2019 standards over a further year or two would have felt more appropriate.
"Against that backdrop, I want to praise all the students for their hard work and thank the whole staff team for going the extra mile in supporting them to achieve such an excellent set of results."
Of the 63 Malton School students who have applied for a University place through the UCAS process, 79% have secured their first choice offer; 83% first or reserve offer; 87% at this stage have offers that they are happy with. From the remaining 13 students: five have secured apprenticeships; two are going straight into employment; three have chosen to take a gap year prior to taking a place at university; and three are moving into further education before potentially moving on to degree courses.
Whilst all students have done well, there were some outstanding individual performances:
Christopher Tyson achieved five A* grades across the board in Economics, History, Business Studies and Physics and in his Extended Project Qualification. He will now move on to study History at Durham University.
Chris, who has been at Malton School all the way through, will be joined at Durham University by his good friend Henry Marwood, who moved over to join the Sixth Form at Malton from Ryedale School and who also achieved an excellent set of results with two A Grades in Economics and Geography and two B grades in Maths and in his Extended Project. Henry will be studying Finance.
Ella Stubbings achieved three A* grades in Maths, Chemistry and Geography plus an A grade in Further Mathematics and she is going on to study Mathematics at the University of Leeds.
Two students have successfully gained places at Oxford University, Charlotte O'Neil and Iona Spence. Again Charlotte, a former Ryedale School student, and Iona, a former Malton School student, became friends when they met in the Sixth Form at Malton School. Charlotte is moving on to study Geography at Brasenose College whilst Iona has a place to study History at Pembroke College.
Three students are moving on to study Medicine. Simon Robson is heading to Newcastle University; Beth Graham is going to Keele University; and Rohan Simpson is going up to Edinburgh University.
The Director of Sixth Form, Nicky-Jo Cooper, said, "I am so incredibly proud of all the students. Level 3 courses are a huge undertaking and the students have really given their all.
"As the last group of students that haven't completed external exams before, we know the students battled nerves and the unknown to achieve these excellent results and I wish them all the very best for the future."