More than 3000 students attend 14th Scarborough Science and Engineering Week
Tributes have been paid to the power of Scarborough Science and Engineering Week to inspire the area's youth into skill-based careers.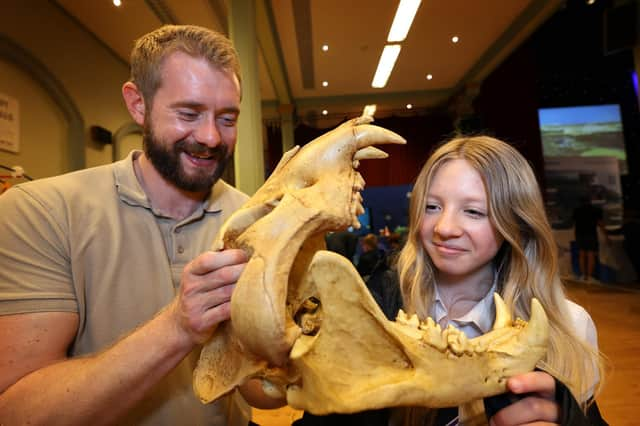 The comments were made at the 14th annual event dinner which celebrated the successes of former attendees who are now embarked on STEM-related degrees and jobs.
Keynote speaker Simon Cook, now professor of data and cyber at Lancaster University, who became involved 10 years ago, said: "I am pleased to see that it is still bringing together schools and businesses and local government to benefit youngsters, local industry and ultimately the region's economy."You are inspiring and educating so many young people, giving them the excitement and ambition to pursue careers in science and engineering – this will make a huge difference to life opportunities for those youngsters and will ensure the availability of new talent for local businesses which will, in turn, increase our regional and national prosperity."
At this year's three-day event, dozens of employers and organisations engaged with around 3,000 students from across North Yorkshire to show how science, design, technology, engineering and mathematics skills make a difference.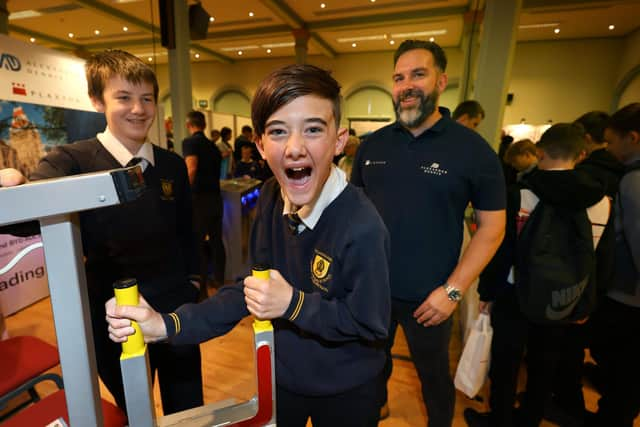 The event, run by the Scarborough Business Ambassadors, with the support of NYBEP (North Yorkshire Business and Education Partnership), has now seen more than 40,000 students visit since it began.Jo Thompson, who chairs the Ambassadors, said: "It is an absolute pleasure and privilege to be involved with something that potentially helps shape young people's career pathways.
"The event is a great way of sparking that extra curiosity, helping our young people believe that anything is possible.
"I am committed to helping make this event better and better, so we can continue to inspire and guide the next generation of local youngsters, pointing them towards some seriously bright and inclusive in STEM careers."
Exhibitors at the event included: Anglo American, NHS, University of York - Physics, Flamingo Land, Smailes Goldie, Made Smarter, Army, McCains Food Ltd, Castle Group, Deep Sea Electronics, IET, Legrand, Cirrus Research, Navy, Unison, Dale Power, Alexander Dennis/Plaxtons, Scarborough TEC, Scarborough Construction Skills Village, CU Scarborough, Beyond Housing.
The event organisers thanked main sponsors Anglo American for their support.