Primary school set to become a home after planning proposal is passed
East Riding councillors have passed plans to convert a primary school into a house, with one of its former governors on the committee which approved them.
Wednesday, 25th November 2020, 2:15 pm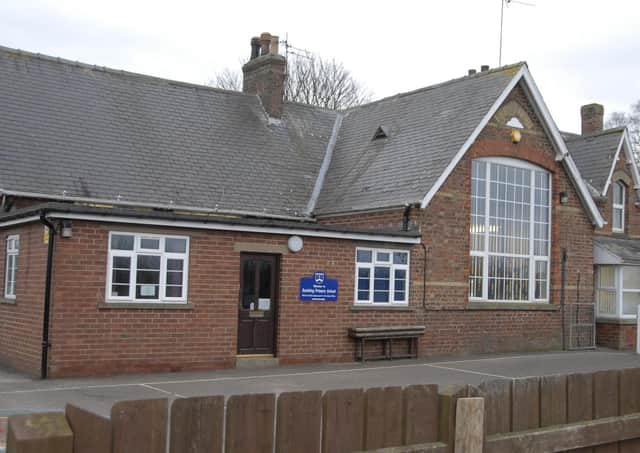 The former Gembling Primary School will be converted into a house.
East Riding Council's Eastern Area Planning Committee heard applicants Mr R and Mrs S Bean planned to convert Gembling Primary School, on Long Lane, into a home.
Applicants also told councillors they would convert a master's lodge on site into a holiday let.
The school, which dates to 1879, closed in the summer of 2013 and was used to train teachers until 2017 when it became disused and the council put it up for sale.
Councillors voted to approve the plans, among them Cllr Chad Chadwick who said he had been a governor at the school around 20 years ago.
The Bridlington North councillor said it was sad to see the school closed but added he backed its conversion nonetheless.
Cllr Chadwick said: "It's a very sad time to see this application come up.
"I was a governor there and I remember the children planted the garden, but I appreciate that it's now a building in the middle of nowhere.
"These plans will at least keep it looking nice."
Mr Bean told councillors the planned holiday home would also contribute to the local economy.
The applicant said: "We're proposing to turn a redundant village school into a home with a cottage to be used as a holiday home.
"We've worked closely with council planning officers to keep the school's look and maintain habitats in its grounds.
"Ecological directives will be employed, there will be no loss of amenities to the village and we hope the holiday cottage will add to the local economy."
Council officers put a condition on the plans stating the holiday let can only be managed by the owners of the house.
Committee chair Cllr Sue Steel said: "It would be nice to retain this building which is in such an isolated location."
Planning documents stated the site was more than 320 metres away from the nearest homes.
The plans received no objections from residents but were passed with conditions barring the permanent occupation of the holiday cottage.