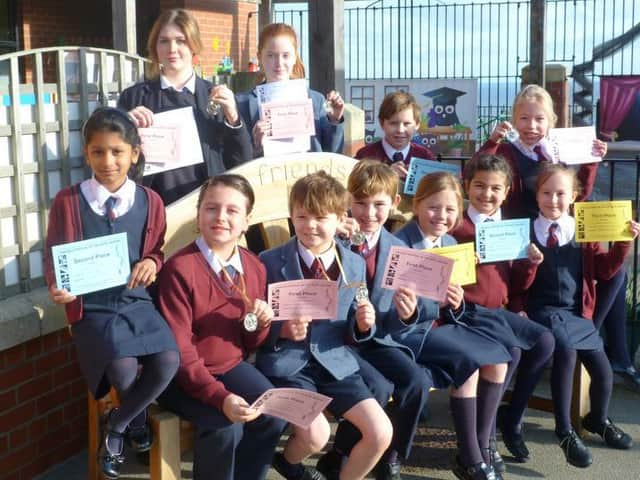 Day one winners.
Building on the success of 2019, the college's LAMDA students entered a number of Verse Speaking and Monologue classes.
The Infant Choir featured once again, entertaining audiences with their songs in a non-competitive choral class.
The Prep School Choir and Chamber Choir achieved two 1st places in the Recital and Folk Song classes , beating a field of another six schools from the Whitby area.
Both senior and junior students featured in a wide range of solo and duet classes in both instrumental and vocal disciplines.
The overall medal tally of 22 1st places, 13 2nd places, six 3rd places and several commended performances is seen as a positive affirmation that the Performing Arts are thriving within Scarborough College.
Several students had their efforts recognised by the organisers and have been invited back to perform in this Saturday's Gala Concert.
Thanks to Mrs Pears, Mrs Leeson and Mr Richardson for coordinating the LAMDA, Senior School and Prep School entries respectively.