Scarborough primary school rated as 'Good' by Ofsted at latest inspection
A Scarborough primary school has been rated as "Good" following its latest Ofsted inspection.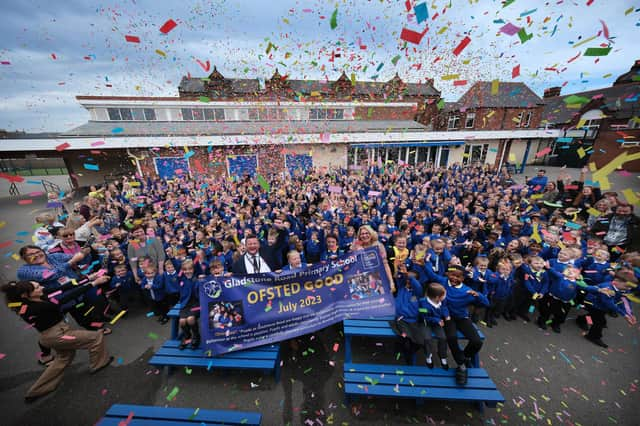 The school standards regulator visited Gladstone Road Primary School in July, and in its recently published report said the school's leaders "have developed and reviewed an ambitious curriculum over the past 18 months."
The report also said that leaders "at all levels have a clear view of the strengths of the school and those areas that require further work".
It also said that behaviour at Gladstone Road is positive with pupils and adults "consistently displaying high levels of respect for one another. Leaders at all levels have a clear view of the strengths of the school and those areas that require further work."
The report also said that the arrangements for safeguarding are effective and that pupils have an "excellent understanding of how to keep themselves safe" and staff at the school have a "good awareness of the local risks and how to help pupils avoid them".
Pupils talk with enthusiasm about reading. They "demonstrate a genuine love of reading. They enjoy access to a well-stocked library. There are many opportunities for reading and accessing high-quality books built into the school day" and leaders "identify barriers to participation in clubs and seek to remove these wherever possible", including offering all clubs free of charge.
The previous three Ofsted reports said the school 'Requires Improvement' and inspectors were impressed with the improved curriculum and positive behaviour of pupils.
Headteacher Garry Johnson said: "We are absolutely thrilled with our latest Ofsted judgments and report. We feel it celebrates the hard work we have put in to rapidly improve our school and we are thriving.
"We are immensely proud of our children who demonstrated during the inspection their great manners, behaviour, achievements and thirst for learning. Our parents are behind us and join in with everything we offer. We are hardworking, united and enjoy what we do!"
Jane Pepper, the school's chair of governors, said the Ofsted inspectors' report was testament to the collective effort of everyone at the school.
She said: "Everyone in the school community can take pride in this report, which describes the high expectations, ambitious curriculum and happy and enthusiastic pupils at Gladstone Road Primary School.
"Governors would like to thank headteacher Mr Johnson and all the staff for making Gladstone Road such a good school where all our children can thrive."