Scarborough pupils learn about the consequences of knife crime
Operation Sceptre is a national week of action focused on reducing knife enabled crime. In May this year, the Neighbourhood Policing Team visited schools in the Scarborough area to offer engagement sessions to raise the awareness of the risks of carrying knives.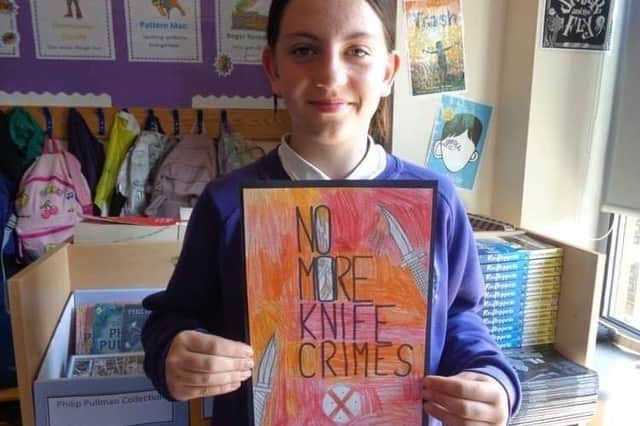 Visiting the year 6 pupils at Barrowcliff School, PCSO Kathleen O'Reilly and PCSO Beth Gordon chatted about behaviours and consequences.
The pupils then made posters to depict their own voice against knife crime for their community.
PCSO Beth Gordon said "It is important that the next generation of children are growing up with the knowledge of the risk of carrying knives, not just to use against other people, but to have knives used against them.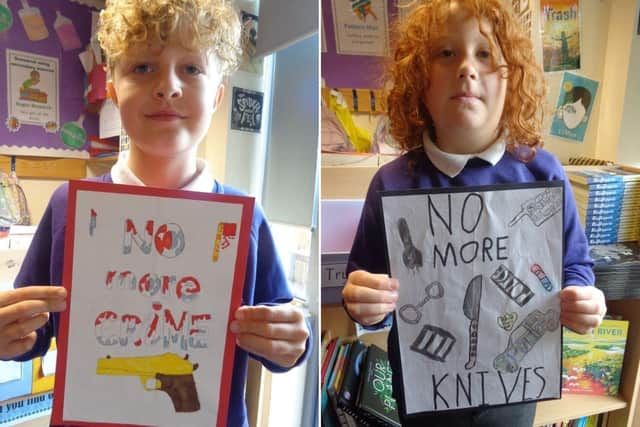 "Knife crime can ruin families and communities and we want to prevent it from happening."
PCSO Kathleen O'Reilly said "These weeks of action only show a snapshot of the work that we carry out in the community. One week shows what me and my colleagues do all year round.
"The posters produced by the pupils have been fantastic and show that they understand what we are aiming to do."
Prizes were given to the top three pictures. The winners were:
Anyone who would like to talk to someone about knife crime can call North Yorkshire Police on 101, visit the police station, or request a call via the website at https://orlo.uk/Q0Ljj
Alternatively, information may be passed anonymously to Crimestoppers on 0800 555 111.