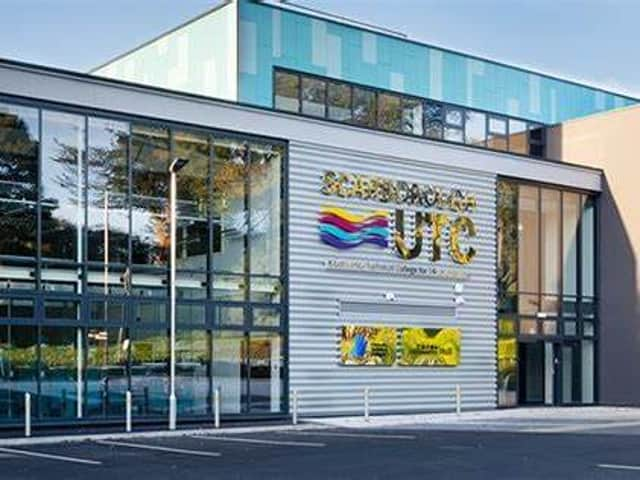 A presentation tomorrow evening will launch the new courses.
The college's new 'Health Pathway' will give young people valuable skills, in conjunction with CU Scarborough and York Teaching Hospitals NHS Foundation Trust.
The new specialism will be launched in an online presentation at 6pm on Wednesday April 21 and is open to everyone.
Enrolment is open for students aged 14 to 18 from Scarborough, Whitby, Bridlington, Driffield and Ryedale.
The courses are available to students in Scarborough, Whitby, Bridlington, Driffield and Ryedale.
It will cover subjects such as nursing, midwifery, healthcare science, occupational therapy, speech and language, adult social care and childcare.
The pathway opens the door to greater knowledge about careers in health and social care and is a starting point for wide-ranging career opportunities.
"These new courses are a great fit for our technical excellence in our cyber, engineering and digital media," said UTC principal Lee Kilgour. "We create highly-employable students with good communication and interpersonal skills."
Students can now apply to join in years 10 and 12 in September to study on the new UTC Health pathway.
The First Award is for 14-16 year-olds and BTEC National for the UTC Sixth Form. Qualifications in sociology and health and social are part of the curriculum.
Helen Hey, the deputy chief nurse for the health trust, said: "We will be working in close partnership with the UTC to provide the best possible experience of working in a hospital. It's really exciting."
Claire Barwick, Head of Curriculum for Health, Education and Nursing at CUS, said: "We are very pleased to be working in collaboration with the UTC to develop the new health science pathway."