Students at Malton School celebrate after achieving an 'excellent set of GCSE results'
Students at Malton School have been celebrating an excellent set of GCSE results according to their head teacher Rob Williams.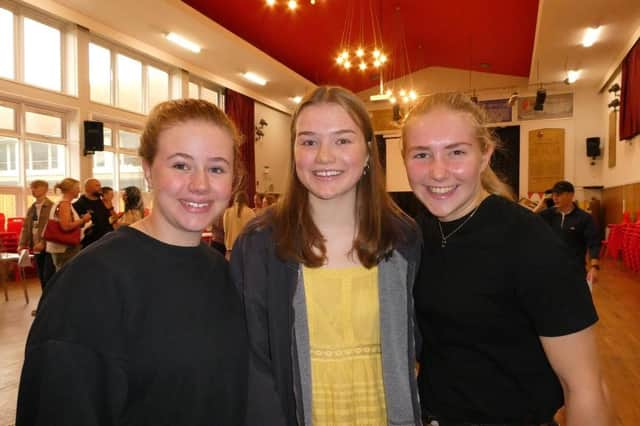 More than three-quarters of all pupils at the school gained at least a level 4 in both English and Maths, with 96.8 per cent of students achieving five or more GCSEs (Grades 9-1)
A spokesperson for the school said: "All of the students have performed well and can be very proud of what they have achieved.
"Our three top performers were Annie Dunbar who gained an incredible eight GCSEs all at Level 9 (including Further Maths) and two more at Level 8; Edward Huntriss who achieved a fantastic six GCSEs at Level 9, along with two Level 8's and a Level 6 and Maisie Hodgson who achieved a very impressive five GCSEs at Level 9, with three more at Level 8 and a Level 7.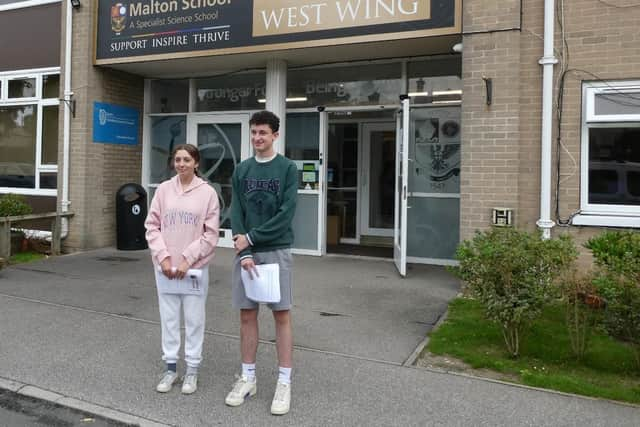 Apart from these three, two further students, Ella Hoste and Lincoln Walsh, achieved three or more GCSEs at Level 9; and there were another 18 students who gained at least one Level 9.
Overall the results were as follows:
77% of all students who sat their GCSE exams achieved at least a Level 4 or above in both English and Maths;
69% achieved Level 4 or above in 5 or more subjects, including both English and Maths;
52% achieved strong passes (Level 5 or above) in both English and Maths;
22% of all grades were achieved at Level 7 or above.
Head teacher, Rob Williams, said: "This is a tremendous achievement by this cohort of young people.
"I am very proud of each and every one of them and wish them the very best for the future.
"The staff team also deserve much praise for their skill and commitment in supporting the students to do so well.
"A record number of students are joining the Sixth Form at Malton in September, with many of our Year 11 students returning and being joined by students coming to us from other local schools."