Students at Pickering's Lady Lumley's School have 'excelled' says head teacher
Students at Pickering Lady Lumley's School have collected their GCSE results from delighted teachers and pastoral staff in the sixth form common room.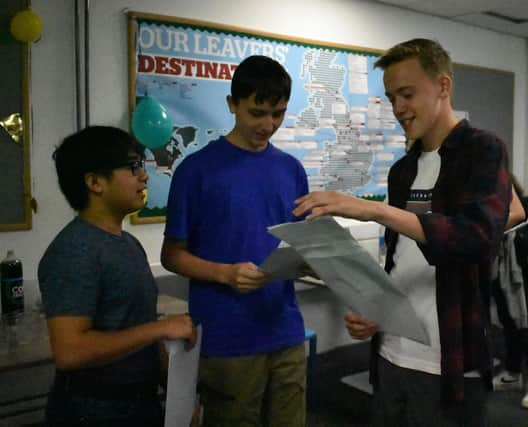 Head teacher, Clair Foden, was keen to recognise the efforts of all students, parents and Lady Lumley's staff.
She said: "There were exceptional individual performances this year with almost a quarter of students achieving 7-9 in at least half of their subjects..
"Although sitting a full GCSE series, this year group had missed a significant period of learning through lockdown.
"Bucking the national trend which has seen 7-9 fall back towards 2019 figures, Lady Lumley's students have excelled.
"The all-important English and Maths Standard pass, has also held up, taking students on to the next stage in their education and training.
"Lady Lumley's School looks forward to welcoming students back to our Sixth Form to continue the excellent achievements of our outgoing Year 13."
Among the most notable achievements, were those of Harry Monkman who achieved nine grade 9s and one grade 8.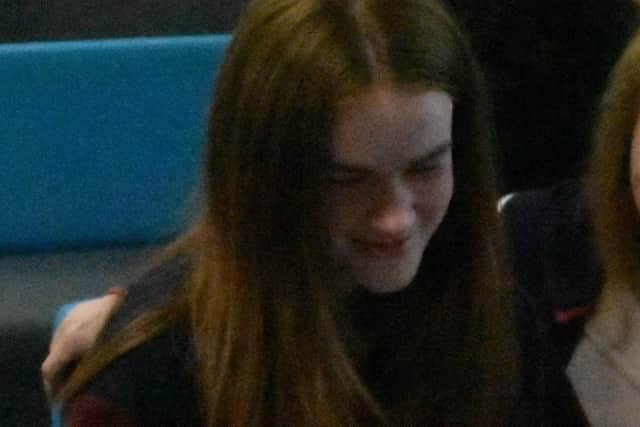 Tilly Gospel achieved five grade 9s, two grade 8s, two grade 7s and a grade 5.
Isaac Minguez Sweeney achieved three grade 9s, six grade 8s and a grade 6.
Esmee Bouzac who received three grade 9s, five grade 8s, one grade 7 and a grade 6.
Alfie Jones who achieved three grade 9s, three grade 8s, two grade 7s, two grade 6s and Aaron Thorsby who received three grade 9s, one grade 8, three grade 7s and 3 grade 6s.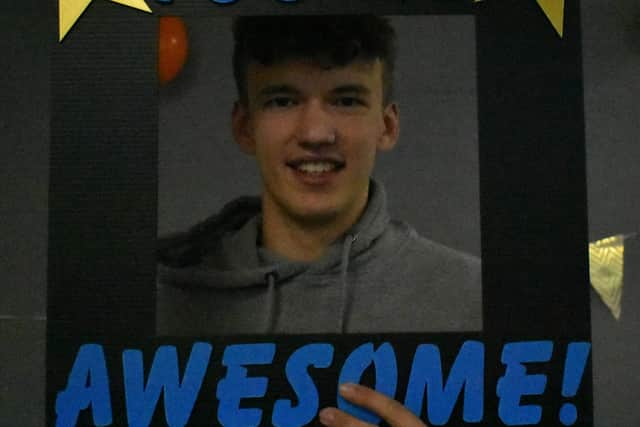 Harry Monkman and Alfie Jones also completed an additional and demanding 'Free Standing Maths Qualification' for which they gained an A grade.
Dave Fairclough, Key Stage 4 Leader was keen to recognise the commitment and endeavour of the year group.
He said: "'Above all, I am proud of the resilience and application of Year 11 who have overcome challenges academically and in the wider worlds, not least COVID 19 to achieve results worthy of the effort that they put in.
"It has been a real pleasure to facilitate their learning journey in and out of the classroom.
"Some of the progress made by individual students; Amelia Breckon, Lucy Tingay, Amelia Welford and Nathanael Magno to name a few was phenomenal.'
Kate Gibbs, Pastoral Officer of Year 11 celebrated with the students, she said: "Congratulations to all students on your amazing results, you are a credit to yourselves and families.
"You are an excellent group of students and I wish you every happiness in your next steps whether it be in education, apprentices, or the world of work."
Alex Carter, Head of Sixth Form worked with students and parents to discuss joining Lady Lumley's Sixth Form.
He said: "I am delighted to be welcoming Year 11 students into sixth form in September for their exciting new chapter in their educational journey.
"It's great to see students being rewarded for their hard work and performance in the summer of 2023 and staff are thoroughly looking forward to welcoming them onto post-16 courses.
"At Lady Lumley's students will be starting from a wide selection of subjects on offer and can still apply via the school website: https://www.ladylumleys.coastandvale.academy/sixth-form/apply1/."