Students have showed 'diligence and resourcefulness': Scarborough UTC students achieve 'strong' GCSE results
The principal of Scarborough UTC, Mrs Helen Dowds, has congratulated students at Scarborough UTC for achieving 'really strong GCSE results'.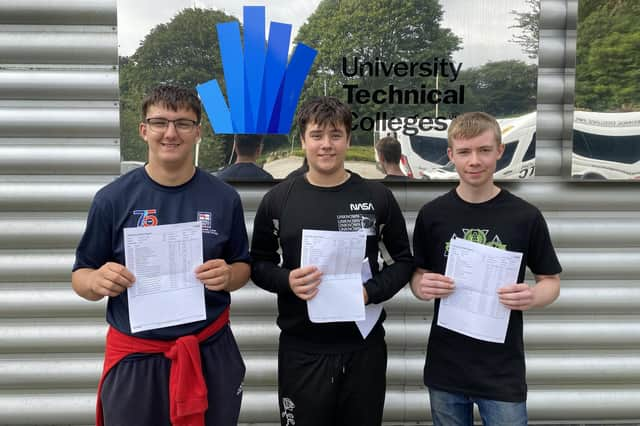 In a statement issued by Scarborough UTC Mrs Dowds said: "Building on pleasing A level results from last week, congratulations go to all the students at Scarborough UTC for another set of really strong GCSE results.
"There were smiles all round as all students got great results enabling them to successfully progress into the Sixth Form at the UTC to study A levels and Level 3 Diplomas, Apprenticeships or other courses elsewhere.
"It was particularly pleasing to have headlines in Maths that exceed the national position by over 10%.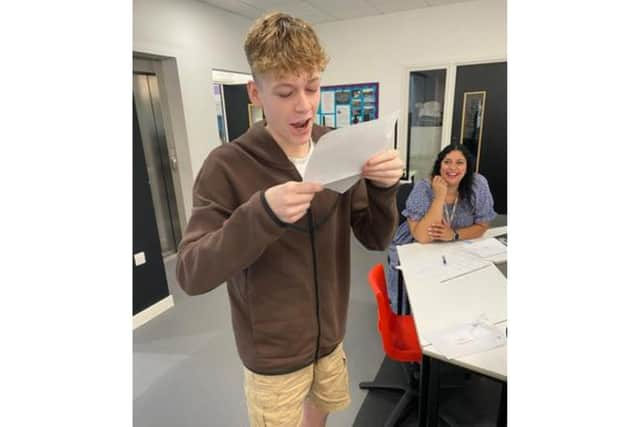 "Most importantly results in our specialisms of Engineering and Health were exceptional with grade 6 average points scores across all elements.
"Results across the board in all measures exceed previous years' performance, cementing clearly the success of the UTC and the very specialist opportunities it provides the students in Scarborough.
"Of particular note is William Boston who achieved seven Grade 9s, plus three Distinction* grades and a further two grade 7s at GCSE; this young man did this against the background of a very challenging year personally and is a real example of the very high standards achieved at the UTC.
"The excellent grades that the students have achieved are a result of their hard work, diligence and resourcefulness throughout the year.
"It has been wonderful to celebrate with the students and their families today, and to see so many students delighted with their outcomes."