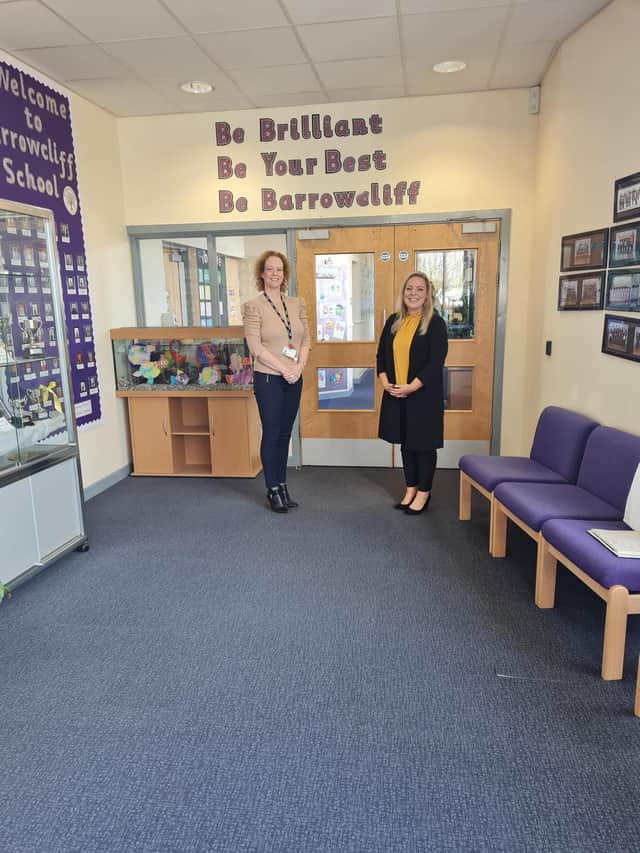 Recruiting now for supply teachers in Whitby
A major recruitment drive is underway around Whitby to fill vacancies in the education sector.
Principal Resourcing has been working with local schools for over 17 years, and currently has roles for teachers, support workers, cover supervisors, SEN support workers and non-classroom staff such as administrators and caretakers.
Owner and director of Principal Resourcing, Michelle Grassby, said: "We have seen a simply unprecedented demand for supply staff for schools in the last few months and we are actively recruiting for more staff to join our books."
Supply teachers are in demand in this area
Michelle goes on to say: "If you are currently working on supply in schools, we will guarantee to bet your current pay rate, the best staff deserve the best pay rates, we think it's that simple!
"If you are interested in working the classroom perhaps as a teaching assistant but lack formal qualifications, we offer unparalleled CPD and training to get you the right skills and training."
As an independent agency, the firm is innovative and forward thinking, and constantly evolving and coming up with additional support services for schools.
"The best staff deserve the best pay rates, we think it's that simple."
Michelle adds schools are looking for much more than supply staff.
"We look to work in partnership with schools providing a variety of add-ons you support, not just with their recruitment but with a host of other things such as paediatric first aid, CEOP (internet safety training ) - both to pupils and parents – and employability workshops to name but a few.
"We believe we are the only wholly-owned, independent education recruitment specialists. Many of the competitors in the market have moved over from other sectors such as industrial recruitment as they have seen a gap in the market and wish to capitalise. We are education specialists. We think that sets us apart."
The start of this academic year has seen an unprecedented demand for roles to be filled, says Michelle, which could offer people currently working on supply contracts or ready for a new start an opportunity.
Luke Bottomley has been looking after the secondary schools in the area for over six years now and has excellent cemented working relationships with a large number of them, and Kat Patchett is the dedicated primary consultant.
Between them they work in collaboration with schools, as recruitment and retention of quality staff is critical to the success of schools.
Michelle said: "As an education recruitment agency, it is also critical to the success of our business. So, as we both share the same goals, it makes sense work in collaboration to achieve these goals. We do this by advertising schools vacancies on our own website through a dedicated partnerships section. In turn the schools allow us access to unsuccessful applicants to enable us to offer alternatives source of employment.
"There really is only a finite number of candidates about so it makes sense to pool our resources; we see it as win-win. With an industry rise in unfilled vacancies and advertising costs, collaborative working really is the way forward."
"We also offer community outreach by offering schools access to the training platform for their parents. We appreciate that schools striving to improve the parent/ school partnership, development of this partnership is critical to aspiration both parental and pupil.
"Unfortunately, not all parents are in a position to assist their children with schoolwork as they may for whatever reason struggle with their own basic skills themselves.
"By allowing them access to our training platform, we can assist with basic skills encouraging parents to then engage more with their children's schoolwork. This increased engagement then serves to raise aspiration and heighten that parental/ school partnership."
Principal Resourcing candidates are quite simply pivotal to the success of the business, which is why the firm guarantees pay the best pay rates.
To find out more, visit the website here.