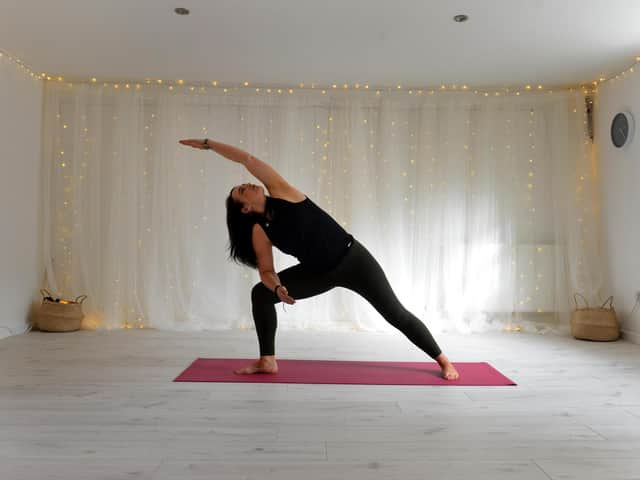 Yoga sessions will be online from September
From art to yoga, there is a subject for everyone to enjoy and the online delivery format has the potential to open up these popular local courses to a wider audience from the comfort of home.
The WEA have also launched the exclusive use of PIN codes - printed alongside each course name - allowing local students a window of priority enrolment up until Tuesday September 1, after which it will be 'first come first served' in terms of signing up for courses, subject to their availability.
George Cromack, tutor with the WEA, is teaching creative writing and film studies and said: "Here at the WEA, we are delighted to offer the latest batch of learning courses in this new world of ours.
"The outbreak of Covid-19 meant we had to adjust our tutoring and lecturing delivery to online platforms, which we've successfully piloted earlier in the summer.
"The online tutoring offers excellent interaction with learners and is the safest option given the current restrictions."
The courses starting in September are as follows:
Autumn Art for Well-Being
Wednesdays 2.15pm to 4.15pm starting September 23 for 10 weeks
PIN: 31107 Course code C3678460
Film Studies Into the Wild: Cinema Escapes into the Great Outdoors
Mondays 7.15pm to 9.15pm starting September 21 for 10 weeks
PIN: 67833 Course code C3678473
Creative Writing Tales of the Unexpected: Mastering the Short Story
Thursdays 7.15pm to -9.15pm starting September 24 for 10 weeks
PIN: 55980 Course code C3678476
Mondays 9.15am to 11am starting September 21 for 11 weeks
PIN: 44066 Course code C3678485
Thursdays 9.15am to 11am starting September 21 for 11 weeks
PIN: 55262 Course code C3678487
Tuesdays 7.15pm to 8.15pm starting September 22 for 10 weeks
PIN: 39580 Course code C3678492
Acapella Singing for Women
Tuesdays 2.15pm to 4.15 starting September 22 for 10 weeks
PIN: 57547 Course code C3678484
Course prices start from £32 to £64 and there is the potential for free attendance for some learners.
Anyone interested in reserving a place should contact the WEA on 0300 303 3464 or log on to the WEA website course search option here