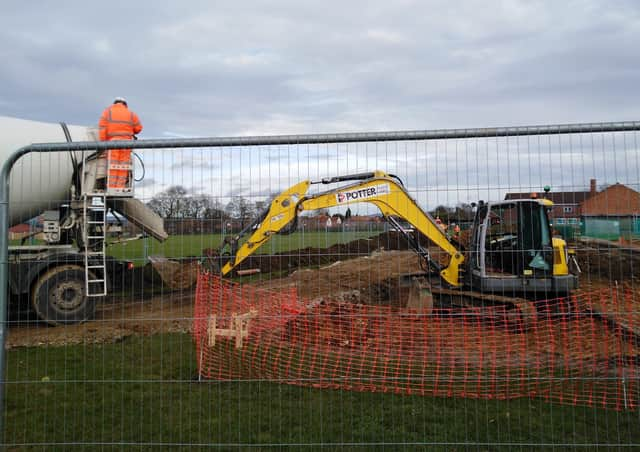 Work has started to build four new classrooms at Malton School.
Over the last few weeks, the school has been digging physical foundations to help it build on its success.
Work started to build four new multi-purpose classrooms last month.
The new classrooms, which will be built between the two wings of the school, are due to be completed for the start of the new academic year in September.
The new classroom block is being funded by North Yorkshire County Council (NYCC) who are overseeing the delivery of the work by the chosen contractor Parkinsons.
Mr Williams said: "We are delighted to see the work begin on the building of these classrooms, which will not only help accommodate the growing numbers of students wanting to come to Malton, but will also add to the list of first-rate facilities that the students who are with us are able to enjoy and benefit from."
Matt George, strategic planning officer for NYCC, who has organised similar builds for schools in his time with the council said: "This is an important development as the need for school capacity in this part of North Yorkshire continues to grow.
"The project will deliver four large, multi-purpose classrooms with an associated toilet block and a covered walkway for part of the path between the two main wings of the school."