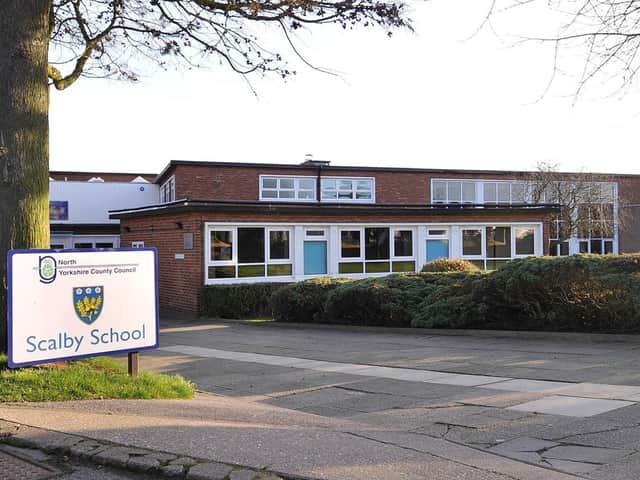 Scalby School
The pupils at Scalby School, in Fieldstead Crescent, have been told they should self-isolate for 14 days, starting from Tuesday October 6.
In a letter to parents, dated yesterday, headteacher Michael McCluskie said a Year 10 student had tested positive for the disease.
"We have sought guidance from the Department of Education this evening. The Year 10 student has mixed within their bubble to allow successful completion of their GCSE studies.
"The Department of Education has therefore advised me that all Year 10 students at Scalby School must self-isolate at home for 14 days, starting from October 6."
He added students will be able to access online learning while they are at home.
The rest of the school's year groups are attending as usual.