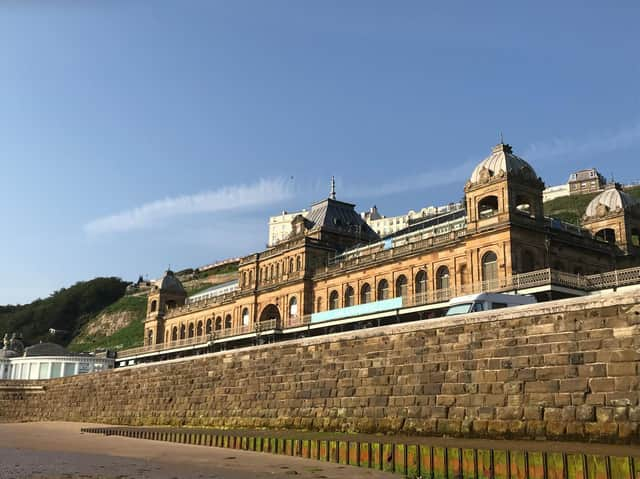 Scarborough Spa
The following shows and events have either been rescheduled or cancelled:
Scarborough TOP SECRET Blues/Americana Festival (19-22 March): Cancelled
Scarborough Dine & Dance (25 March): Cancelled
Mayor's Ball (27 March): Cancelled
Funny Girls On Tour (27 March): TBC
Scarborough Punk Festival 2020 (28 March): 2021 Dates TBC
I'm Still Standing - The Music of Elton John (28 March): New Date Thursday 1 October 2020
Amanda Owen: Adventures of the Yorkshire Shepherdess (29 March): New Date Sunday 8 November 2020.
Francis Rossi (2 April): New Date Tuesday 23 March 2021
From The Jam (2 April): TBC
Sci-Fi Scarborough 2020 New Date 16 & 17 April 2021
Steve Steinman's Anything For Love – The Meat Loaf Story (10 April) New Date Sunday 6 June 2021
King Of Pop: The Legend Continues (24 April): New Date Wednesday 25 November 2020
Oh! What A Night (25 April) New Date Saturday 13 March 2021
Books By The Beach Presents Jenny Eclair (26 April) Cancelled
One Night at the VE Proms (16 May): Cancelled
If a show is postponed, tickets will remain valid for the new date.
If an event has been cancelled, Scarborough Spa's Box Office team will be in touch in the coming days to issue a full refund.
Scarborough Spa will continue to monitor the on-going Coronavirus outbreak and will update our website and social media pages with all relevant information regarding re-opening and further changes to shows and events.
Ticket holders are being asked for their patience as The Spa's staff undertakes the huge process of rescheduling the upcoming shows.
Clkick here for further changes to shows and events.