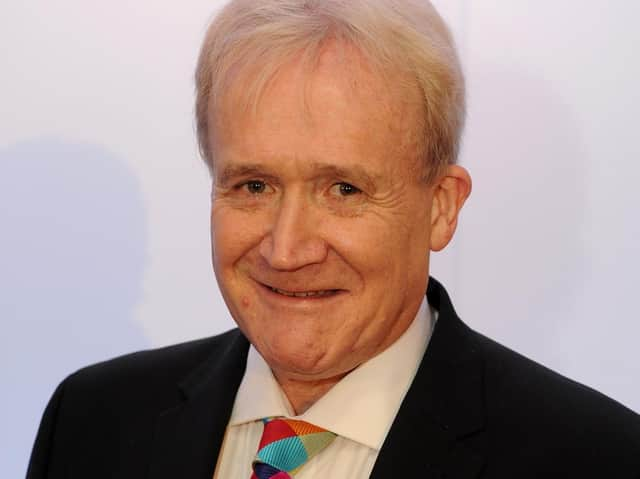 Mike Padgham
Saint Cecilia's Care Group is restricting visits to its three homes in Scarborough and one in Pickering during the Covid-19 outbreak.
At the same time, the group is looking to create a bank of volunteers to help at the homes in case the virus affects staff numbers.
At the moment residents' relatives are being asked not to visit unless it is absolutely necessary in an effort to protect all the residents from Covid-19.
Managing Director Mike Padgham said it was important to protect residents and help in the national effort to prevent the spread of the virus.
"This isn't a decision we have taken lightly," he said.
"But after serious consideration and mindful that we are caring for some of our community's most vulnerable, we have decided we need to thoroughly safeguard our residents and staff.
"We have made the decision to restrict visitors to all homes across the group and advise our residents' relatives and friends not to visit during the current time, unless they feel it is absolutely necessary.
"By reducing the number of visits to the homes this will mitigate some of the risks our residents are exposed to.
"So far, all the relatives we have told have been very supportive of the decision."
The homes will offer telephone and Skype contact and provide care updates to relatives throughout the period.
Special arrangements will be made for any residents who are on end-of-life care.
The measures affect Saint Cecilia's Care Home, Saint Cecilia's Nursing Home and Normanby House in Scarborough and the Alba Rose care home in Pickering.
At present, Saint Cecilia's Day Care centre in Eastfield is operating as normal but visitors are being asked to take extra care on hand washing, use the sanitisers provided and to stay away if they feel unwell or show any of the virus symptoms.
Mr Padgham said the group was looking to create a bank of volunteers who might be able to help if staff numbers are reduced by Covid-19.
"We may well be looking for people, qualified and unqualified, to help us at our homes," he said.
"We would like to hear from anyone who might be able to spare us some time.
"This might be, for example, retired nurses or care workers who can help in giving care or other volunteers who can help with other jobs.
"While closing schools may be an important step, it will also throw up further challenges for us in keeping our staffing levels up in the coming weeks, and we are contemplating setting up our own crèche to deal with that.
"We'll need all the help we can get."
Anyone who can help is asked to contact Anne Brand on 01723 502411.