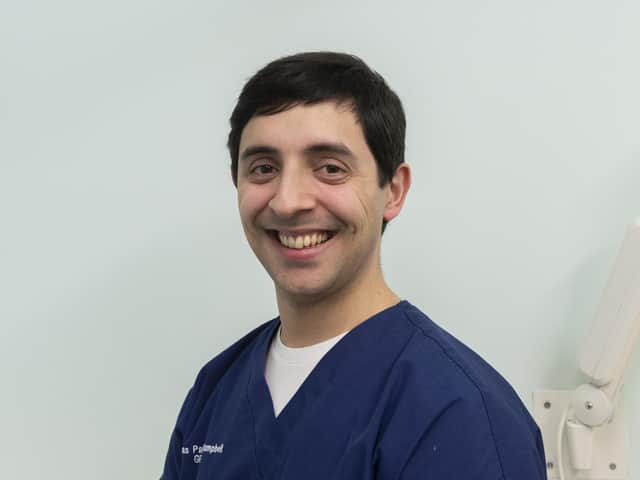 Dr Thomas Patel-Campbell
The call from Dr Thomas Patel-Campbell, GP Partner at Central Healthcare in Scarborough comes as a national campaign launches aimed at encouraging younger generations to get vaccinated.
"The risks of coronavirus are lower to young people than to older people but the vaccine is still a benefit to all age groups," he said.
Recent polls have suggested a huge number of those still left to be vaccinated have said they will get their jabs as soon as they are eligible.
But as the people getting offered the vaccine get younger, there are some who seem unsure whether they will sign up for it.
A national campaign was launched this week, including the first coronavirus vaccine television advert, urging under-50s to take up their immunisations.
It also highlights the importance of researching vaccines using trusted sources like the NHS website and GPs so people can make informed and evidence-based decisions.
The vaccination rollout has now been extended to people aged 42 and over in England, as well as those due to turn 42 before July 1.
Hesitancy among younger people may be explained by a combination of factors, said Dr Patel-Campbell, including recent headlines about feared links between the Oxford/AstraZeneca vaccine and blood clots.
But he stressed the chances of developing a blood clot after having the vaccine are incredibly low and significantly lower than the chance of developing a clot after contracting coronavirus.
Younger people may also consider themselves at low risk of serious illness from coronavirus, said Dr Patel-Campbell, but he said by having the vaccine, they are helping protect others by preventing the spread of the disease.
And he warned while most young people with coronavirus experience mild symptoms, the disease can have unexpectedly serious implications for some.
"I know someone in their early 30s who ended up in intensive care after a relatively innocuous illness," he said.
"In Scarborough, we seem to be doing well with vaccinating all cohorts," he added.
"It's very important that people take up their vaccinations when they are offered it.
"The sooner we get everyone vaccinated, the better."