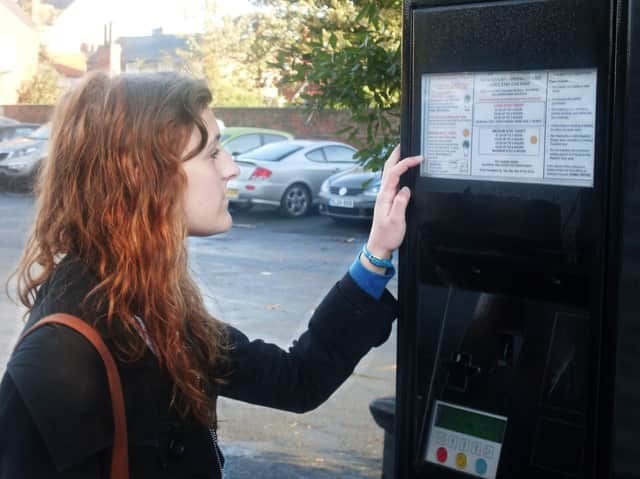 Woman at parking ticket machine.
All council parking charges in the East Riding have been suspended from today (March 26) until Sunday May 31.
This includes all council car parks and all on-street council parking bays.
The fees have been waived to show support for key workers at this time – including staff from the NHS, social care and other essential services – and help them to carry on their important duties.
Following Government advice, all other residents are urged to continue staying at home if they are not carrying out essential work or travel.
East Riding of Yorkshire Council has joined other local authorities across the country in waiving parking charges as part of a joint campaign with the Local Government Association.
The situation going forward from May 31 onwards will be reviewed nearer the time.
Cllr Richard Burton, Leader of East Riding of Yorkshire Council, said: "NHS staff and other frontline workers are doing an amazing job, supporting the most vulnerable in our society under very difficult circumstances.
"To show our support we have introduced free parking in our council car parks and on-street bays to allow those essential workers and volunteers to go about their vital duties without having to worry about paying to park.
"Although free for everyone, this is aimed especially at those still travelling for work in the East Riding, and I would urge everyone else to please follow advice and stay at home."
All residents are urged to park sensibly and to follow other parking restrictions which are still in place.
This is essential to ensure the free flow of traffic to allow emergency vehicles through, and to make sure safe parking is available for all users.