Malton Rock Choir leader to Keep Britain Singing in Facebook event
Rock Choir Leader Steve Brown, who looks after the Choir in Malton, is leading a free, live interactive rehearsal session on Facebook this Wednesday (April 1).
Monday, 30th March 2020, 9:04 am
Updated
Monday, 30th March 2020, 9:04 am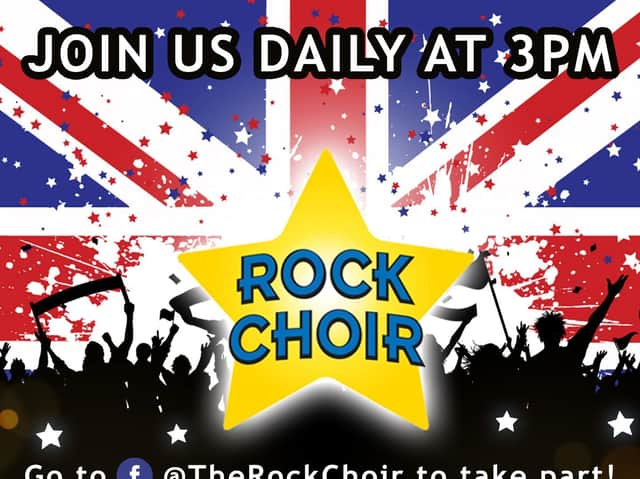 Rock Choir
Rock Choir is aiming to Keep Britain Singing through the coronavirus pandemic with its live daily sessions.
The largest contemporary choir of the UK, it has more than 32,000 members taking part in around 400 communities across the UK.
It is known for its unique formula that leads to a natural high and change of mood, built on an uplifting ethos of family, fun, friendship and community spirit - and for many thousands taking part, it's a lifeline.
Join in the singalong with Rock Choir
From today (Mar 23), Rock Choir will go live from their Facebook page at 3pm and will commit to this event every day until their normal rehearsals can resume.
Steve Brown is leading Wednesday's session - each song will be announced the day before each session is broadcast and the activity will include the mass sing-a-long as well as fun extras, singing tips and ideas to help everyone connect with music over this period of time.
Song requests and interaction also welcome.
Log in here and join in the daily Keep Britain Singing Live show from 3pm today.
Rock Choir founder and creative director Caroline Redman Lusher said: "I implore everyone to join in and sing with us each day.
"We can then contribute to everyone's daily routine and be a reliable and constant source of support for our members and the UK community."