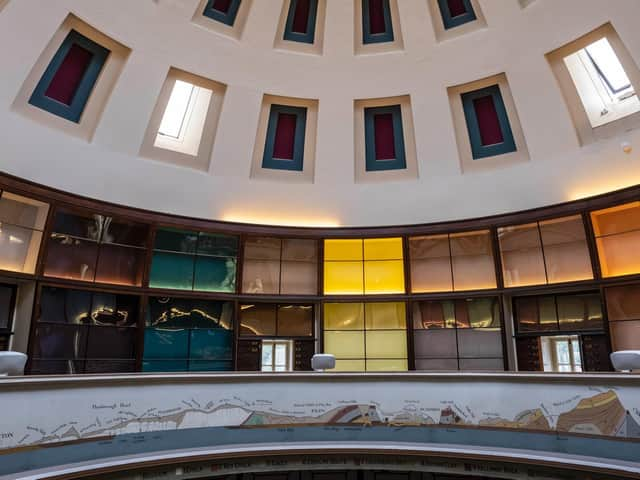 Rotunda Museum, Scarborough
The Rotunda Museum and Scarborough Art Gallery will close their doors to the public at 5pm tomorrow.
Woodend will also close at 5pm on Friday, but will remain accessible to tenants.
Woodend's in-house coffee venue, Yay! Coffee, will also close on Friday, at its usual time of 4pm.
All events planned at the three venues up to the end of May, including the Gallery Nights film evening on Thursday April 2 and the Rotunda Nights poetry evening on Saturday May 2, are cancelled.
Andrew Clay, chief executive of Scarborough Museums Trust, said: "Obviously, our first priority at the moment is the safety, health and wellbeing of our staff and visitors.
"We're planning to review the closure on a fortnightly basis, and will issue regular information via our website, social media, and statements to the press.
"I believe Scarborough Museums Trust has an important social responsibility, more so ever at this time.
"So, over the next couple of weeks and moving forward we'll be instigating a programme of online activities via our website and social media, based on our collections, exhibitions and learning activities, to remain a relevant part of Scarborough life.
"This will include online resources from our Learning Team, as we won't be able to run our hugely poular holiday activities over Easter. Watch this space!
"Woodend will still be accessible to tenants – it's home to over 45 small businesses, with a further 40 virtual tenants, and they're among the ones who are struggling the most at the moment – it's important for us to do everything we can to protect them.
"Our friends at Yay! Coffee are planning to start home deliveries – we'll be hearing more from them about that in the near future.
"We wish everyone the best and look forward to seeing friends old and new when this is all over."