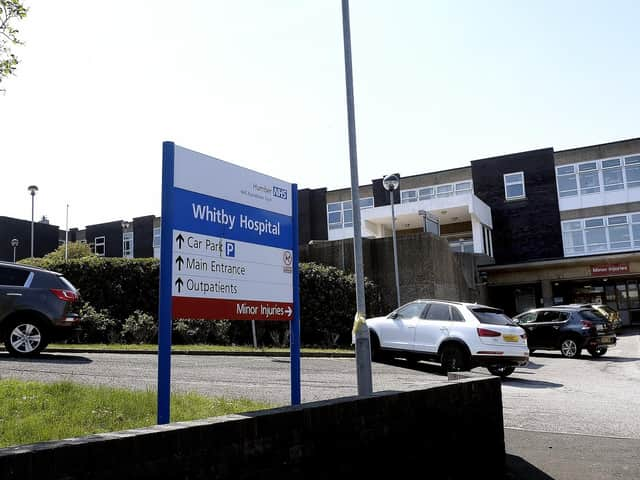 Whitby Hospital
An urgent search has been launched to recruit nurses and other healthcare staff to work on "Abbey Ward" at the hospital, with a number of roles being available including community nurses, occupational therapists, physiotherapists and healthcare assistants.
The positions have been listed by Humber Teaching NHS Foundation Trust on the NHS jobs website. The community nurse vacancy reads:
"Owing to unprecedented events regarding COVID-19 we are opening a new 30 bed ward at Whitby Hospital "Abbey Ward".
"We are currently recruiting dedicated and motivated registered and unregistered bank nurses for a newly refurbished, dynamic inpatient rehabilitation ward at Whitby.
"We are looking for nurses who are kind and caring but also understand the importance of rehabilitation and working with patients to improve their independence."
It goes on to state that all mandatory training will be provided as well as role specific training.
Pre-employment checks are expected to be carried out swiftly with telephone interviews planned to take place within two days of applying.
Current vacancies in Whitby include: