Dr's Casebook: You can be thin on the outside but fat on the inside
​​To stay fit and healthy it is a good aim to strive to get as slim as possible.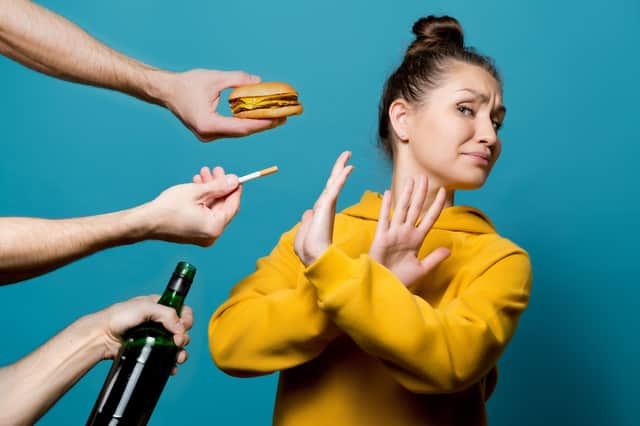 Dr Keith Souter writes: Most people are aware of the Body Mass Index or the BMI. This is a figure worked out according to a person's height and weight. A level of between 18 and 25 is generally regarded as healthy. Above this is overweight, until a figure of 30 indicates obesity.
That's not the whole picture, though. Some thin people can actually be fat on the inside, or as as I have written about before, TOFI. This stands for – thin on the outside but fat inside. And it can be quite dangerous.
By using MRI scans scientists have built up maps which show how some people lay down fat. It is not just a case of laying it down on the outside of the body, and gradually getting fatter. People also lay fat down inside the body, around organs and even through muscles.
Researchers believe that these TOFI people who are fat on the inside are actually on the verge of being obese. They eat too many fatty, sugary foods and exercise too little to work it off, although they are not eating quite enough to actually be fat. The opposite of this is shown by Sumo wrestlers who have external fat, but who are very fit. They may have external fat but less internal fat.
A recent piece of research just published in Frontiers of Nutrition from a university in Israel looked at three thousand men and women and analysed BMI scores, DXA scans, which measure body composition including fat and a whole range of blood tests to look at cardiovascular risk. They found that one third of people who are a healthy weight by BMI were actually TOFI, thin outside but fat inside.
It seems that the most important factor for reducing internal fat is exercise. The second is reducing sugar and fat content of the diet. So, there is no room for complacency just because you may be slim. This is especially important if you are a smoker. If you eat the wrong foods and live a sedentary life and smoke, you may be a TOFI – and you need to get active.