Health leaders in Humber and North Yorkshire welcome smokefree consultation launch
Health leaders in Humber and North Yorkshire have welcomed a Government consultation into proposed legislation to crack down on youth vaping and create a "smokefree generation."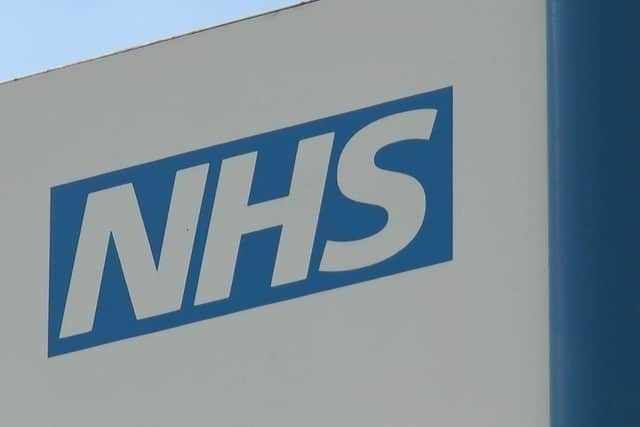 The Chief Executive of NHS Humber and North Yorkshire Integrated Care Board (ICB), Stephen Eames CBE, along with Directors of Public Health at councils around the region, say the UK-wide Government consultation is a "major step forward" towards tackling the deadly harms of tobacco.
Smoking tobacco is the single most entirely preventable cause of ill health, disability, and death in the country, responsible for 64,000 deaths a year. No other consumer product kills up to two-thirds of its users.
NHS Humber and North Yorkshire Integrated Care Board (ICB), together with others who make up the Humber and North Yorkshire Health and Care Partnership, has already prioritised treatment of tobacco dependency in the region.
Alongside the accelerated rollout of the NHS Long Term plan, which saw dedicated tobacco dependency treatment services embedded into hospital sites, a ground-breaking, regional Tobacco Control Centre for Excellence has been established which connects all partners in the field to a shared vision of a smokefree future.
Even though smoking prevalence has dropped, the Humber and North Yorkshire region still has some of the highest smoking rates in the country and the ICB recognises the urgent need to save lives and reduce health inequalities caused by smoking tobacco.
Stephen Eames, Chief Executive of NHS Humber and North Yorkshire ICB, said: "We're delighted to see the Government consultation launch so quickly off the back of the Prime Minister's speech last week. It is a major step forward in tackling the devastating effects of tobacco on society and we encourage partners to share their views.
"The case for action on smoking is clear, we must do more to prevent ill health in the first place, not just treat it afterwards. Smoking is the single biggest cause of preventable illness and death in our region, costing our area £464.9 million a year with £57.2 million in health care costs alone.
"Smoking devastates our most deprived communities, with half the difference in life expectancy between rich and poor caused by higher smoking rates.
"But what is more shocking, is that behind every statistic is a human being. A real person, threatened by the debilitating health effects of smoking, and significantly poorer because of an addiction that started in childhood."
Cancer Research UK has previously reported that smoking is still the largest cause of cancer, leads to almost one hospital admission every minute and is behind one in four cancer deaths. Lung cancer also remains the deadliest form of cancer in the UK, with nine out of 10 instances caused by tobacco.
YouGov figures show that around three quarters of adults in Yorkshire and the Humber (74%) support the government's ambition to reduce smoking prevalence by 2030 to 5% or less.
Scott Crosby, Associate Director of the Humber and North Yorkshire Centre for Excellence in Tobacco Control, said: "Tobacco is a uniquely harmful product, which, when used exactly as intended, will kill up to two in three long term smokers.
"We know that most smokers get hooked on smoking at a young age, so if we want our children to grow up and live healthy, smokefree lives, then we must stop the start of a deadly addiction.
"None of us want young people to be harmed by tobacco, including horrendous illnesses like lung cancer, or struggling for breath with COPD.
"Action is essential, which is why we strongly welcome the launch of the Government's consultation to create a smokefree generation and urge everyone in our communities to get involved in the conversations around this opportunity for life saving legislation and regulation."