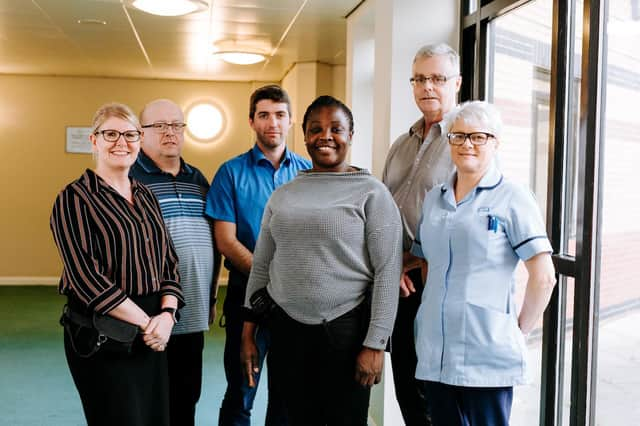 NHS Training - Humber Centre
They say the perfect job makes you excited to get out of bed every day - where you thrive professionally and have great opportunity to develop your skills, and where your close-knit colleagues truly care about you and support your aspirations.
Now it is urging those wanting to take the next step in their career to experience the fulfilment that comes with working somewhere that not only meets their needs professionally, but also personally.
Nursing roles you can apply for today in Scarborough include:
Humber NHSFT Allied Health Professionals
Steve McGowan, Director of Workforce and Organisational Development, said: "We believe that if you're looking for a new opportunity, at our Trust you'll find a role that is right for you. We pride ourselves on jobs that offer the flexibility, opportunities and development you need to succeed. We are committed to supporting staff personally and professionally to build a career that works for you."
Joining Humber Teaching NHS Foundation Trust, you would be part of the diverse 2800 strong team, based across a patch of Yorkshire that boasts a favourable mix of big cities, rolling countryside and a whole range of different activities and hot spots to explore.
Rated as Good by the Care Quality Commission (CQC), the Trust offers a wide range of services for people of all ages, including community, mental health, learning disability, healthy lifestyle and addictions services.
Other roles on offer in Scarborough and beyond include GP, social care, mental health, a wide range of medical, administrative and allied health professionals, and apprenticeships.
Michele Moran, Chief Executive, said: "Across our wide range of specialities and expertise we are connected through our commitment to one thing – delivering outstanding care. We need people like you to help us continue to change lives."