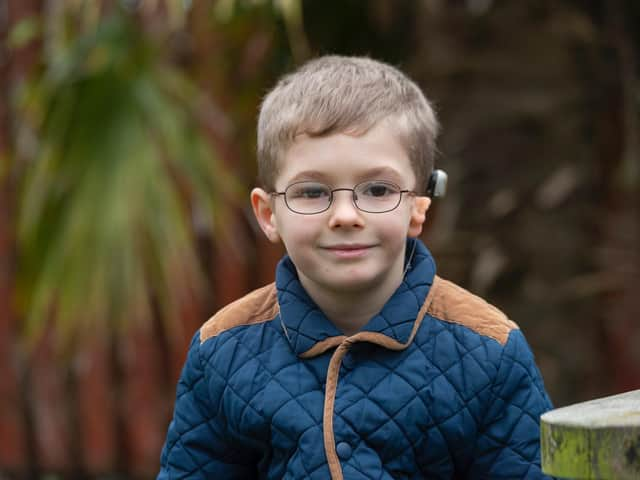 Charlie Rycroft
Charlie Rycroft, 9, was happy to help answer an SOS on a local community page on Facebook, from a woman asking if anyone had any hearing aid batteries, as she had run out.
Charlie's mum Tina said the lady had tried ringing around the doctors and hospital, to no avail, and she had young children in the house so her hearing was important.
The woman had posted a picture of the battery type and Tina realised Charlie, who is a pupil at New Pasture Lane Primary School in Bridlington, used the same batteries.
The batteries Charlie donated.
"I asked him if he would mind donating some and he was more than happy to share six packets with her. It's really nice that he wanted to help somebody else," said Tina.
"He said the lady having her hearing was important.
"He also insisted on writing her a note saying he was happy to share.
"He was doing his good deed and helping the NHS."
Charlie Rycroft and his mum Tina
Tina popped a bag containing the hearing aid batteries and Charlie's note and the lady contacted the Rycroft family to say how grateful she was.
"It makes you feel warm inside to help out," said Tina.
Tina said because of Charlie's Microtia, which affects his left ear, they know charities which help post hearing aids out for free so it was no problem for them to help others in turn.
The Rycroft family, who live on East Scar, had spoken to the National Deaf Children's Society, which is available to support deaf children and their families.
Click here for more information.
Another charity which can help is Chloe's and Sophie's Special Ears Fund which can also post hearing aids out to people who need them – which can be a particular problem for those stranded in lockdown and unable to leave their homes.
"People forget about things like hearing aid batteries which are important," added Tina.