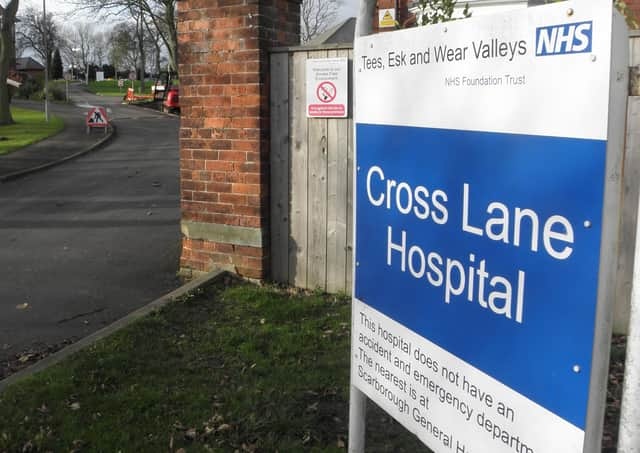 Cross Lane Hospital in Scarborough.
Tees, Esk and Wear Valleys NHS Foundation Trust (TEWV) which provides mental health and learning disabilities services across County Durham, Darlington, Teesside and most of North Yorkshire, is asking local people to make a difference and put themselves forward for the Trust's council of governors.
Governors play an important role in understanding and championing the needs of patients, families, carers and staff, helping to ensure services meet the needs of local people.
They also hold the non-executive directors to account for the performance of the board.
At the heart of decision making, governors have the opportunity to question and challenge the Trust, offering different perspectives and representing the views of local communities.
Miriam Harte, chairman at TEWV, said: "Whatever your background or experience, as long as you are a member of the Trust you can apply for a position on their council of governors.
"Being a governor is a very rewarding and interesting role that is vital in helping to shape the work we do and the services we provide.
"During these unprecedented times, the support of our governors will be essential in making sure our services are working as well as they should and that adjustments made in response to the current pandemic are meeting the needs of those in our care.
"There is now a real opportunity for more people to get involved and make a difference in what is a huge period of change in the NHS.
"We are committed to providing high quality, patient-centred services and are looking for enthusiastic, honest and objective individuals to join our team and help us navigate a new future."
Nominations are now open and will close on Tuesday, July 14. To find out how you can get involved please visit www.tewv.nhs.uk/elections.