North and East Yorkshire residents encouraged to get vaccines before expected 'rise in flu and Covid-19 over the coming months'
Residents across East and North Yorkshire have been urged to take steps to protect their health ahead of winter.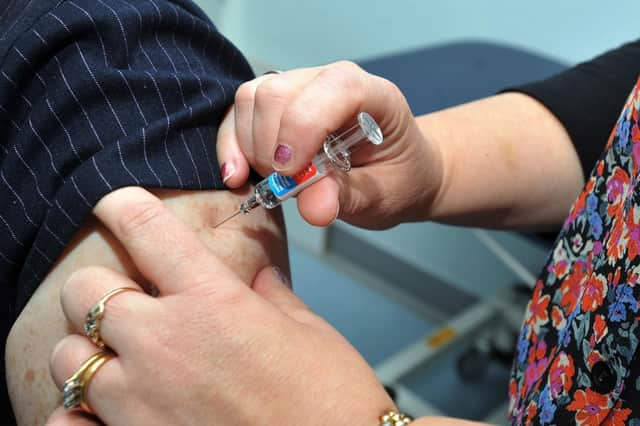 The call comes after the UK Health Security Agency pointed to a slight uptick in flu cases – although overall flu case rates remain low and stable.
Jack Lewis, consultant in public health at NHS Humber and North Yorkshire ICB, said: "We expect to see a rise in flu and Covid-19 over the coming months, and therefore, it is vital for people to take up the offer of vaccination if they're eligible.
"Vaccinations are the best way to protect people from serious illness and in doing so help prevent local NHS services from being overwhelmed.
"As well as vaccinations, remembering good hygiene is an important step we can all take to limit the spread of flu and COVID-19 which can actually be quite serious for some patients."
For some people, catching Covid-19 and flu at the same time increases the risk of serious illness, especially older people or those who already have health conditions.
Even for the fit and healthy, people can still catch these viruses and spread them to more vulnerable people around them.
The ICB and wider Humber and North Yorkshire Health and Care Partnership have launched a new website to help people find out more about the flu and Covid-19 vaccinations.
There are steps we can take to reduce the risk of spreading viruses and other winter illnesses:
Have the flu jab as soon as possible (available free to certain groups via the NHS and for anyone – for a small fee – at their local pharmacy) and autumn COVID-19 booster if eligible
Wash your hands often with warm water and soap
If you have a cold, cover your mouth and nose with a tissue when you cough or sneeze
Bin used tissues as quickly as possible
Try to stay at home and avoid contact with other people if you have a high temperature, or you do not feel well enough to do your normal activities.
People are also being encouraged to visit their local pharmacy if they need help with a minor, short-term ailment; use the NHS App to order prescriptions and manage appointments (where this functionality is available), use NHS 111 if they're unwell and aren't sure where to go to get help; and only use hospital A&E departments if it's a genuine "life and limb" emergency.