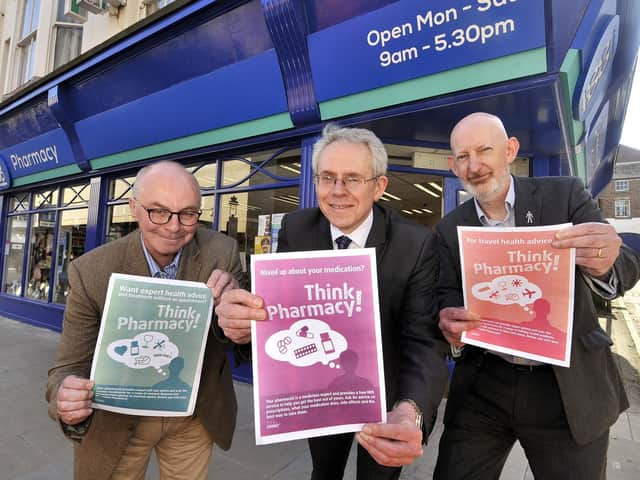 Chief Executive Community Pharmasist North Yorkshire Jack Davies is pictured with Simon Cox Chief Officer NHS Scarborough, Alistair Farquhar Superintendant Lincolnshire Co Op at Think Pharmacy.
The pharmacies will open 2pm to 5pm as a minimum, with a number of them opening longer hours.
The handful that are not opening are because they have staffing capacity issues related to COVID-19.
It is recommended that people requiring pharmacy services on the bank holiday check that their local pharmacy is open by checking here for the NHS website.
Enter your postcode to reveal all the pharmacies close to you, their opening times, a map and directions.
Jack Davies, Chairman of Community Pharmacy North Yorkshire, said: "After working tirelessly over the past weeks to serve their communities, once again pharmacy staff are foregoing their bank holiday to ensure that their communities can access pharmacy services.
"I applaud their dedication, courage and commitment during what is a stressful time for all their communities."