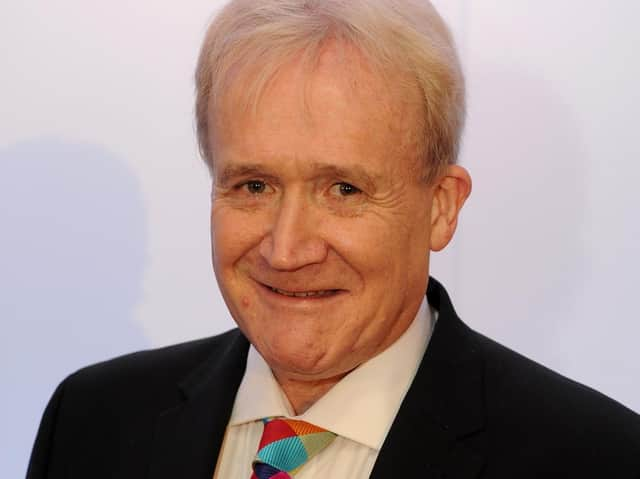 Mike Padgham
But they have warned that the social care sector is ill-equipped as it fights increasing numbers of Covid-19 admissions coming through home doors.
A lack of personal protective equipment (PPE) and a lack testing are hampering their efforts to cope, the Independent Care Group said.
Its chairman, Mike Padgham, warned: "The death figures that we are now seeing for care and nursing homes are much higher than reported by the ONS because there is a considerable lag in reporting and we must prepare ourselves for more bad news.
"Unless the Government recognises that care and nursing homes are as vital in the fight against coronavirus as hospitals we are just not going to be able to cope.
"The Government has forgotten about social care providers – not just during this pandemic but for generations – and now we are becoming a new frontline in the fight against coronavirus, that neglect is putting the workforce and the people we care for at unacceptable risk."
Social care teams up and down the country are caring for people with Covid-19 in nursing and care homes and in people's own homes.
Social care currently looks after 400,000 people in care and nursing homes – that is three times the number in NHS hospital beds.
It looks after a further 640,000 people in their own homes.
Mr Padgham added: "Care and nursing homes are short of PPE and a lack of testing is making it difficult.
"The Government has been quick to support the NHS during coronavirus, but has forgotten about the vital role social care has to play.
"Care and nursing home owners are opening their doors to care for people who may or may not have Covid-19 but they are ill-prepared to do so.
"Social care has been under-funded and under-recognised for generations.
"We are short of staff and short of resources.
"We failed to repair the roof when the sun was shining and now we are facing the consequences in a sector that is ill-equipped to cope with a pandemic like this."
But he also added: "We are where we are and the priority at the moment is that we work together - social care, NHS, local authorities – to get the people we provide care for and our staff through this horrific period.
"Social care staff, alongside NHS colleagues, are doing an amazing job at the most challenging of times and all deserve the greatest support the country can provide for them.
"The support social care is starting to receive is encouraging and I hope that finally people are seeing what a vital job our workers do.
"Perhaps once this is over, that recognition will become greater support for the sector."
The ICG has written to the Chancellor, Rishi Sunak, calling on him to find a way to financially support struggling social care providers, initially by making care zero-rated for VAT.
At the moment care providers face the anomaly of paying VAT for goods and services but being unable to charge VAT themselves, to offset some of those costs.