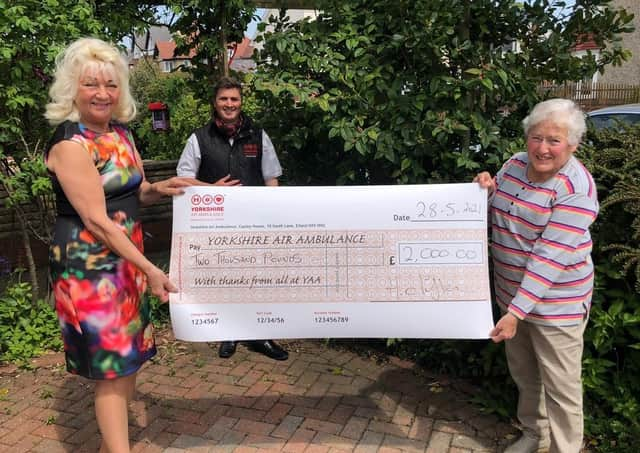 YAA representative Keiron Hardwick is presented with the cheque for £2,000 by Helen Clifton and Barbara Ratcliffe.
The sales of surgical caps and masks, and other fundraising activities, have raised £2,000 for the Yorkshire Air Ambulance (YAA).
Helen Clifton, who is from Bridlington, and a group of volunteers have been selling hand-made cotton masks to accrue funds.
They have also been making surgical theatre caps for Bridlington and Scarborough Hospital surgical theatre teams. Helen said: "We would like to thank everyone who has helped raise the funds. The teams are provided with surgical caps, but sometimes they don't fit correctly. The idea was to design a surgical cap after hearing hospital theatre staff were having skin rashes due to the disposable ones that were provided." Pictured: the cheque presentation to the YAA's representative Keiron Hardwick.
Some of the Bridlington hospital theatre team are pictured with the hand-made cotton masks.