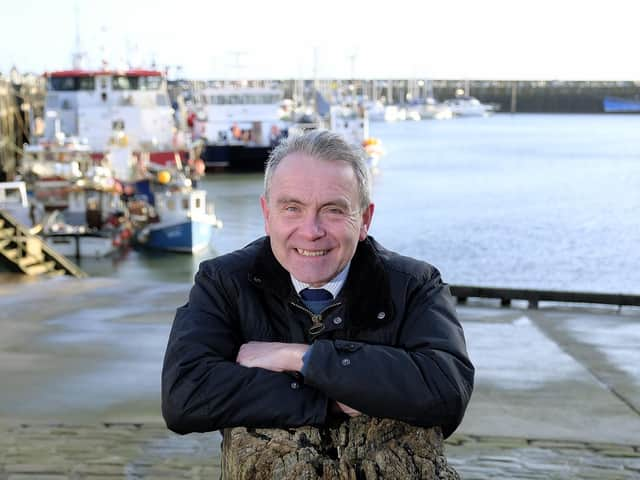 Scarborough and Whitby MP Robert Goodwill
According to a report by Healthwatch England, while people in some parts of the country could be left waiting until 2024 for an NHS appointment, those able to afford private care could get an appointment within a week.
The report also said almost a quarter of people only visit dentists when they need treatment, despite health guidance recommending regular dental check-ups.
And 27 per cent of respondents said they either struggle to pay or avoid dental treatments altogether because they cannot afford the costs.
MP for Scarborough and Whitby Robert Goodwill has written to Parliamentary Under Secretary of State at the Department of Health and Social Care Jo Churchill to stress the need for action.
"It is a long-standing problem that has been exacerbated by the pandemic that has created a substantial backlog of patients wanting to see a dentist," he wrote.
"This problem is especially severe in the South-West, East Anglia and the North of England, affecting not only the quality of life of patients but also resulting in life-threatening illnesses like mouth cancer being missed."
He said recruiting and keeping NHS dentists is key.
"The long-term solution to this challenge is to increase the capacity of our dental schools and to reform the current NHS dental contract to prioritise preventative care," he wrote.
"However, given the average dentist takes six years to graduate and no significant progress has yet been made regarding contract reform, I believe the Government must also consider immediate solutions to improve recruitment of NHS dentists from overseas."
He is calling for a review which would boost Britain's ability to recruit more dentists from around the world to be made an urgent priority.
According to a report by a local branch of Healthwatch - Healthwatch North Yorkshire - there is a growing frustration at a perceived two-tier dental system between private and NHS patients.
"While we hear about regular appointments being cancelled for NHS patients, callers have told us that private appointments are still going ahead," said the report.
One Scarborough resident told them the nearest NHS dentist they could find for emergency treatment was in Harrogate.
"That members of the public cannot get registered as an NHS patient, but are offered a private appointment, indicates that dentist practices have capacity and the problem lies with funding," the report said.
The struggle to find an NHS dentist has been a problem that has plagued Scarborough for years.
In 2004, the issue made national news when hundreds of people queued round the block to sign up to a practice in New Queen Street.