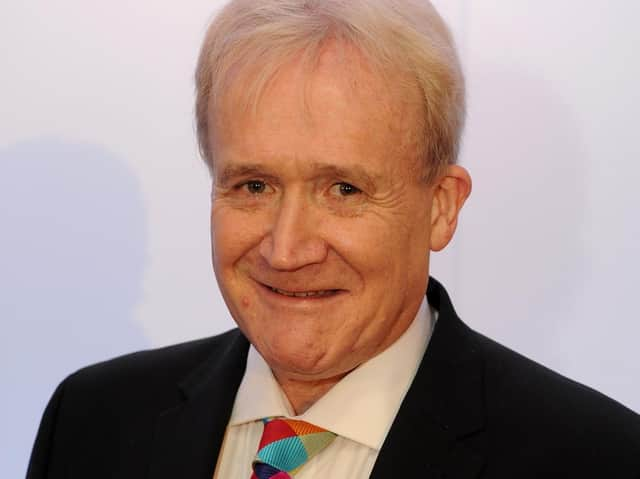 Mike Padgham.
Figures released today showed that at least 5,500 people could have died due to Covid-19 in care and nursing homes so far, according to the Care Quality Commission and Office for National Statistics.
The Independent Care Group (ICG) today warned that the real figure may be higher.
ICG chairman, Mike Padgham, said: "Any death in a care or nursing home is a cause for great sadness and care providers are seeing Covid-19 take a terrible toll.
"These are our loved ones – mothers, fathers, brothers, sisters, aunts, uncles and friends who have been taken from us early.
"Due to the lag in collating these figures, we do fear that the true number of people who have died in care and nursing homes since the start of coronavirus may be higher than these figures suggest.
"It may well be that they are increasing while hospital deaths are falling.
"We hope not, but it might be that the numbers will actually be higher.
"Social care providers are now on the true front line in the fight against Covid-19 and we need more support.
"The Government must provide better support for care providers in terms of PPE, testing and finance so that we can protect more people and keep these numbers as low as we can.
"There must be no let-up."
The ICG has previously warned that care providers are being hampered in their fight against Covid-19 through a lack of PPE and insufficient testing.
It has also called on the Government to provide better financial support for care providers amidst concerns that the £3.2bn pledged for local authorities to help them support social care is not getting to the front line.
Mr Padgham added: "Care providers have been suffering financial hardship for many years due to chronic under-funding.
"Now they are facing huge increases in costs, for instance the costs of bringing in agency staff to cover for staff who are unwell, sick pay costs and the increasing cost of protective equipment. Due to stopping admissions, some care homes are also seeing a dramatic reduction in income and homecare providers are suffering a reduction in contracts.
"We have written to the Chancellor asking him to make social care zero-rated for VAT, which would help providers to invest in care.
"For example, social care providers are currently paying VAT for PPE whilst NHS and local authority providers don't. We need that anomaly to be ended so we are all treated the same."