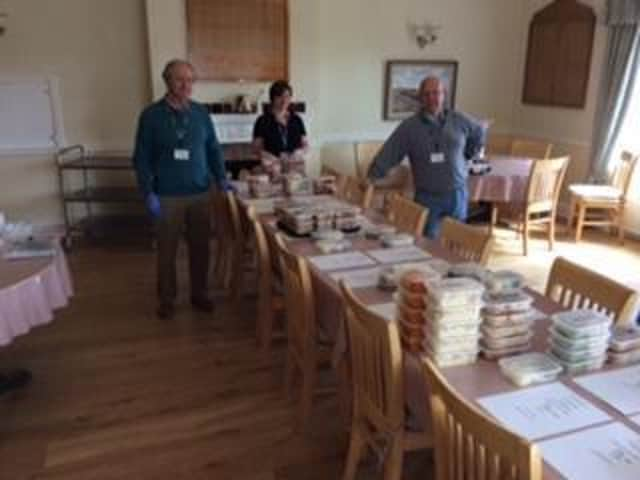 South Cliff meals service
Nearly half of these have gone to frontline NHS staff at Cross Lane Hospital, while the team has also been supporting night duty care staff at a care home.
The rest have gone to individuals who are shielding at home, and families that have lost their income due to the emergency.
The youngest client so far is just two and the eldest, they think, 105.
Rob Hobson of South Cliff Golf Club, said: "The list of individuals and families being supported is regularly changing.
"For some, circumstances have improved and they have taken themselves off the delivery list.
"They have all expressed appreciation for the help provided in their time of need.
"Other individuals are coming onto the list.
"As this emergency continues some support networks for individuals have begun to struggle.
"By providing a daily meal it takes the pressure off the people providing the support."
Meals are prepared in our kitchen by chef Belinda, with the cost funded by donations from members and friends of the club.
Rob added: "We currently have some capacity to increase deliveries.
"If you know of anyone in need please send in contact details to [email protected] or ring 01723 360522.
"We are also receiving recommendations from AGE UK who are co-ordinating for this area."