Seal of approval for Scarborough-based Saint Cecilia's overseas recruitment
A Government delegation has given its seal of approval to Saint Cecilia's care group's game changing overseas recruitment programme.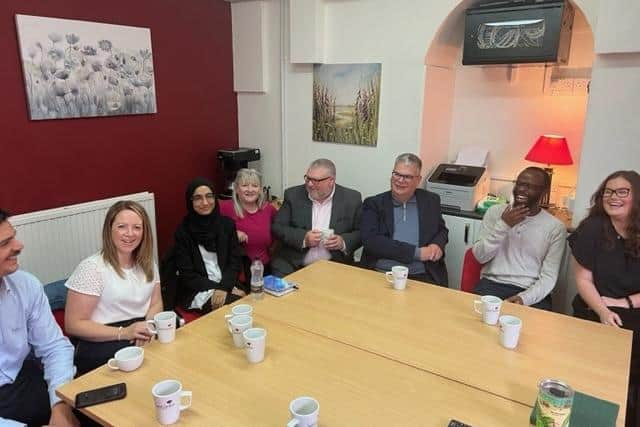 Saint Cecilia's Managing Director, Mike Padgham said: "We were delighted to welcome the DHSC party to our nursing home in Scarborough where they were able to meet a good cross-section of the overseas recruits who have joined the Saint Cecilia's family over the past year.
"I know they were impressed and following the visit wrote to say that from just a few hours' visit the sense of shared values, strong connections and genuine love for the profession was so clear from everybody they spoke to.
"And they said it had been a great experience to speak to the international recruits, whose efficient journey to the UK was a 'huge credit to the dedication and commitment' from our team.
"This was lovely to hear.
"We have been bowled over by the impact our overseas recruits have had in such a short time on the care that we can deliver.
"It is no exaggeration to say that we were in dire need of staff to cope with shortages within the sector and they have literally ensured that, in some cases, we were able to keep on delivering care.
"They've made a fantastic difference by strengthening our care and nursing team and helping us to look after our residents.
"We couldn't have got through the past year without them.
"But more than that they have brought so much in terms of adding cultural diversity and bringing in new personalities and fresh energy to our care centres.
"Their contribution has been amazing - truly game-changing."
Earlier this year a party was held at the Group's Normanby House care home in Scarborough, when the overseas staff brought in food that was native to their home country to share as part of the celebrations.
Saint Cecilia's overseas nursing recruitment was helped by a ground-breaking partnership with York and Scarborough Teaching Hospitals NHS Foundation Trust.