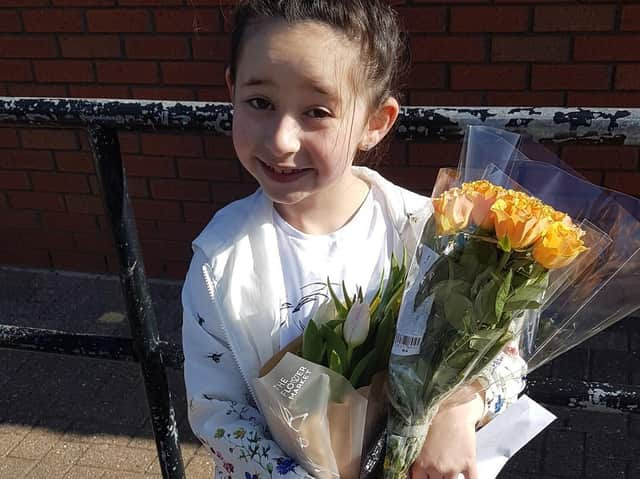 Polly Mayo with the flowers she bought.
Her mum Claire said: "Polly stood on my mum's doorstep last Thursday clapping for the NHS.
"Out of the blue, she said she wanted to write a letter for them to thank them for helping poorly people.
"She sat there for a long time writing and rubbing it out until she thought it was good enough to send."
Claire said that Polly also wanted to buy some flowers to cheer them up.
"I took her down to the doctors in Whitby to give them the letter and flowers and they were overwhelmed that she had done this," said Claire.
"I am so proud of what she has done.
"The nurse was nearly in tears when Polly took the flowers and letter."
Polly hands over her note and flowers.