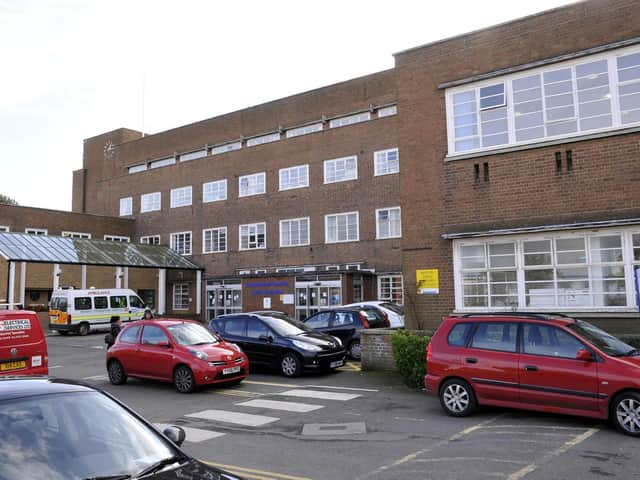 Scarborough Hospital
According to NHS rules, patients referred for non-urgent consultant-led elective care should start treatment within 18 weeks.
But, according to NHS data, 58 per cent of patients on the waiting list for elective operations or other treatment at York Teaching Hospital NHS Foundation Trust at the end of July had been waiting longer – up from 23 per cent in the same month last year.
It means 14,474 patients had been waiting longer than the target time.
The figure is higher than the national average for that month of 47 per cent of patients on the waiting list.
NHS trusts are normally expected to make sure no more than 8 per cent of patients are left waiting beyond the 18-week maximum target.
But non-urgent elective operations – such as hip and knee replacements – were suspended during the height of lockdown to free up beds for coronavirus patients, leading to delayed care for many patients across England.
Professor Neil Mortensen, president of the Royal College of Surgeons, said patients who have been waiting months for treatment "cannot afford to wait until next spring".
He added: "We urgently need to build up our hospital reserves if we are to see this winter through.
"Flu, together with continuing local Covid-19 outbreaks, must not bring surgery to a standstill again, or thousands more will suffer."
Nationally, 2.2 million people were still waiting for treatment after 18 weeks in July – the highest number for a single month since records began in 2007.
Some 83,000 patients had been waiting for over a year - the most for any month in more than a decade.
A spokesperson for York Teaching Hospital NHS Foundation Trust said: "We were required to cancel all non-urgent operations and appointments from March 2020 onwards as part of the national response to the coronavirus outbreak. This was the case across the entire health service.
"Our emergency departments have remained fully open throughout to support urgent and emergency patients, and we continued with as many urgent services as possible, including those for patients with cancer.
"We are now working hard to plan and reinstate our normal services, however the coronavirus pandemic continues to affect the services we deliver and how we deliver them.
"The safety measures we have to follow, for example social distancing in clinics and on wards and enhanced cleaning and hygiene procedures, mean we can see fewer patients and carry out fewer operations in a single day than we could before coronavirus.
"This, coupled with the backlog created by pausing many of our services, means that we will see long waits for some of our services.
"We are risk-assessing every patient on our waiting lists to ensure we prioritise patients on the basis of their clinical needs.
"These decisions are being made by doctors, nurses and other clinical staff using guidelines to ensure patient safety.
"We appreciate this is a worrying time for patients and we apologise for these delays as we work to restore our services."