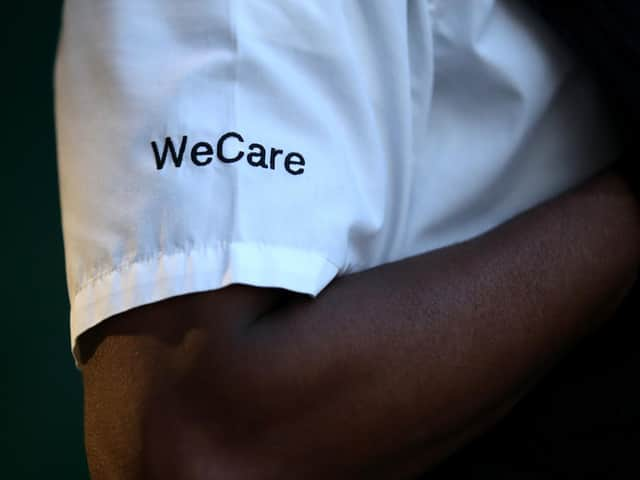 Time to look for the future with social care, says Mike Padgham.
While warning against complacency, the Independent Care Group says it is time to be looking ahead.
Today's figures from the Office for National Statistics (ONS) show that 564 people in England and Wales died in care and nursing homes from Covid-19 in the week up to June 5.
That is down from 705 the previous week.
Previous weeks saw 1,090, 1,660, 1,666, 2,423 and 2,800 deaths respectively.
ICG Chairman Mike Padgham said: "Today's figures show once again that the trend is downward and we are moving in the right direction.
"We cannot be complacent and let coronavirus take hold again after we have all worked so extremely hard to get Covid-19 under control.
"At the same time, the moment is fast approaching where we have to start planning for reform of social care once coronavirus is behind us.
"We need a clear plan on how we can rebuild social care in the future, as years of neglect and under-funding for the sector have been brutally exposed by coronavirus."
The ICG has issued its wish list for care reform.
"We have long been promised a Green Paper on social care but it has been repeatedly delayed," Mr Padgham added.
"The sources of the current problems are well documented, but almost £8bn cut from social care budgets since 2010 has left a sector on its knees, unable to deal with something like coronavirus.
"To ensure that never happens again, we have to have a root and branch reform of social care, matched by enough funding to bring it to parity with NHS healthcare, alongside which providers have been battling to defeat Covid-19."
The ICG's suggestions include:
· A root and branch overhaul of the way social care is planned and funded
· NHS health care and social care to be merged and managed either locally or nationally
· Extra funding for social care, funded by taxation or National Insurance
· A guarantee that people receiving publicly-funded care can receive it in their own home or close to where they live
· A commissioner for older people and those with Learning Disabilities in England
· A properly-costed national rate for care fees linked to a national career pathway and salary framework for care staff
· Funding to help upgrade older care homes to maintain a range of choice for the public and investment in domiciliary care
· Funding for leadership training.