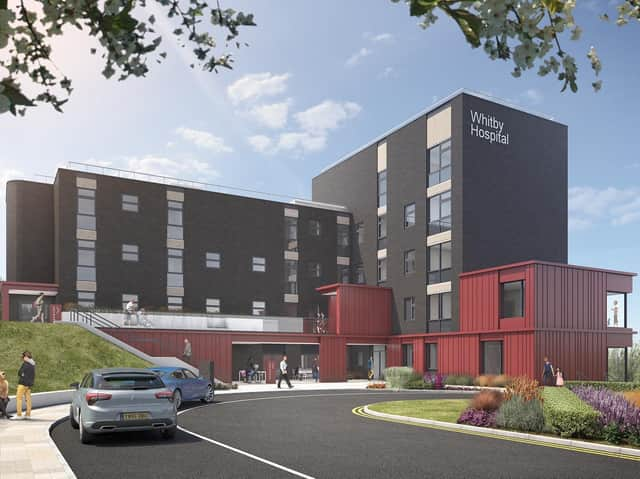 Whitby Hospital's redevelopment plan.
Health minister Edward Argar MP has announced in a letter to Conservative candidate Robert Goodwill that NHS England has confirmed funding for the £11.9m redevelopment of the site and that refurbishment works are expected to start "early in the new year".
Mr Goodwill called the announcement "a major turning point" which effectively secures the long-term future of the hospital.
"For years there's been this worry that Whitby Hospital would close, all these fears have been banished with this announcement," he said.
"This redevelopment is just what Whitby Hospital has been crying out for for the past 20 years."
As Mr Goodwill explained, as a result of the refurbishment, the hospital will be "slightly smaller".
"At the moment Whitby Hospital is very expensive to run and very expensive to heat, there's a lot of wasted space inside so the building will be completely refurbished using what's already there."
Renovation plans, which had been given the green light by the Hambleton, Richmondshire and Whitby Clinical Commissioning Group at the start of the year, include an extra care facility to complement the hospital's existing services, large new car parking area, an ambulance bay, facilities for dropping off patients, external pedestrian links, and a plaza to connect the retained hospital tower block.
Once the revamp is complete, Whitby Hospital will be a place where patients can recover after major operations, allowing families to be closer to their loved ones during their convalescence period.
As it stands, NHS Property Services, which owns the site, and Humber Teaching NHS Foundation Trust, the main provider of services, are "in the final stages of agreeing a lease". Once that is agreed, a move Mr Goodwill expects to happen "between now and Christmas", works can begin.