Yorkshire Care Aliance: New charity to launch in Scarborough to help fix the care sector
A new charity that aims to support those working in the care industry is to be launched in Scarborough.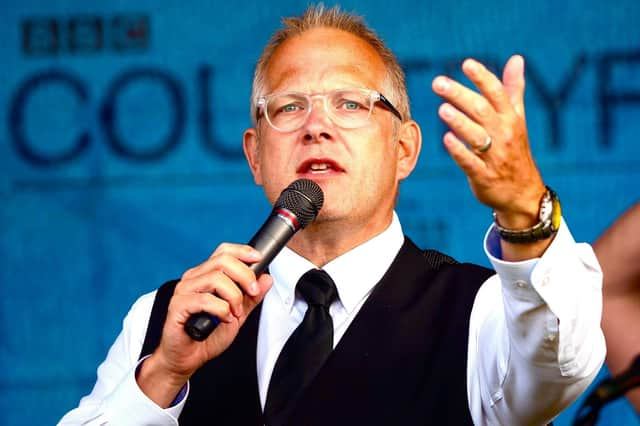 Having worked in the care sector all her career, Angela Fletcher knows only too well many of the challenges people face at different stages of care.
Mrs Fletcher runs Happy Future Support Specialists in Scarborough, the company care for and support individuals with special needs in independent living and housing.
Recently whilst arranging for her own mum to move from hospital to a care home, she faced a number of challenges, she explained: "There are a lot of holes in the system that are difficult enough for families to navigate, but that leaves individuals without support in such a difficult place.
"More needs to be done to change and improve the care sector, so we are now setting up a charity to cover all aspects of care, from companies involved to unpaid carers."
Yorkshire Care Alliance (YCA) will launch next week and the charity is staging six separate free events across the region, which may attended by anyone involved in any aspect of care.
CEO Nick Swash said: "The purpose of the YCA is to try and collaborate with everyone involved in the care industry, share expertise and ideas and work together.
"We have already identified six areas that people need support in, and these are being addressed in the events we are holding across the region.
"If CEOs from different companies, carers themselves and industries that support the care sector can join together – we can create change.
"Waiting for the government to step up simply isn't going to happen, we need to act ourselves."
The six events are all free and can be booked by going to the charity website.
They cover the topics of culture; CQC; workforce challenges; insurance and legal matters.
The finale of the sessions is a play by Brian Daniels about the care sector itself and will take place in Northallerton.
The sessions will be launched on Thursday, September 7 in Scarborough, by keynote speaker and entertainer Big Ian Donaghy.
Mr Donaghy said: "I am genuinely proud to be part of this launch which is instrumental in driving change and innovation in the social care sector.
"Having worked with people with dementia and learning disabilities abilities, and more recently written a book to support children with special needs, it is a cause very close to my heart.
"I want to demonstrate the importance of kindness in the care sector and show people just how much they matter.
"It will be an interactive thought-provoking session and the perfect way to launch the charity and its invaluable work."
For more details and to book your place visit the Yorkshire Care Alliance on LinkedIn to register your interest.