Help bring our town's rich history to life with Scarborough Atlas
A new project which plans to bring Scarborough's rich history to life is seeking contributions from local people.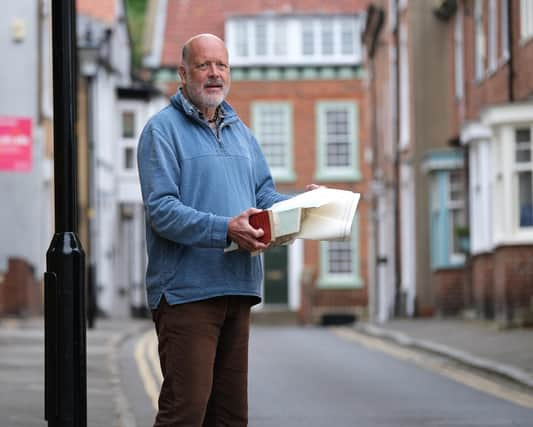 Scarborough Atlas is a Scarborough Museums and Galleries digital initiative, supported by Coventry University and funded by the Arts and Humanities Research Council.
Local community researchers will work with researcher Yasmin Stefanov-King to create a series of themed digital trails to follow around the town, using archival assets from the museum galleries' collections, including vintage photographs, oral history recordings and written reports to illustrate points of interest on the trails.
Six initial trails exploring Scarborough's Old Town, crime, the seafront, historic pubs, the natural world, and Scarborough at War are planned, with the public being asked to identify a theme for a seventh.
The scheme is also seeking stories from local people to enrich the trails, with volunteer 'citizen researchers' helping connect local and family stories to items in the collections to locations along the way.
The Scarborough at War trail will include never-before-heard recordings made in the 1970s by historian Dr Nick Hiley of survivors of the German Bombardment of the town in December 1914, which caused the first civilian deaths on British soil of World War One and sparked a huge military recruitment campaign.
Scarborough Atlas will use the same system as the Layers of London. It's hoped that the trails, which will also feature layered maps so that viewers can easily compare different period of time, will go live this summer.
Coventry University's Yasmin Stefanov-King, the project's researcher, said: "History isn't a dry and dusty thing: everyone has a history that is of value, and this is about capturing those moments. We want to break down barriers and bring social history to life.
"The trails will be sensory – people can go to places and, for instance, smell the sea air and feel the sand while they listen to real-life stories. They will also be as accessible as possible for those with disabilities."
Andrew Clay, chief executive of Scarborough Museums and Galleries, said: "We are very excited about the Scarborough Atlas project and the partnership with Coventry University.
"Scarborough Alas will enable people to explore the history of Scarborough by following a range of fascinating trails that are populated with images of objects from the Scarborough Collection.
"We are committed to exploring new ways to access the hundreds of thousands of objects that are under our care.
"We would love to display more objects and pictures but a shortage of display space prevents this.
"With Scarborough Atlas however, many of the glories of the Scarborough Collection can be enjoyed the world over at the touch of a button."
Eamonn Byrne, business development executive at Coventry University, said: "We are pleased and excited to be working on this ground-breaking project.
"It will go some way towards bringing history to a new audience through technology in an interactive and immersive way, allowing people to truly engage with both history and the town.
"There really is so much scope to this, we really look forward to what the future holds."
Anyone interested in suggesting a subject for the seventh trial, contributing a story or other material or volunteering as a citizen researcher can contact Scarborough Museum and Galleries on [email protected]​​​​​​​​​​​​​​​​​​​​​​​​​​​​