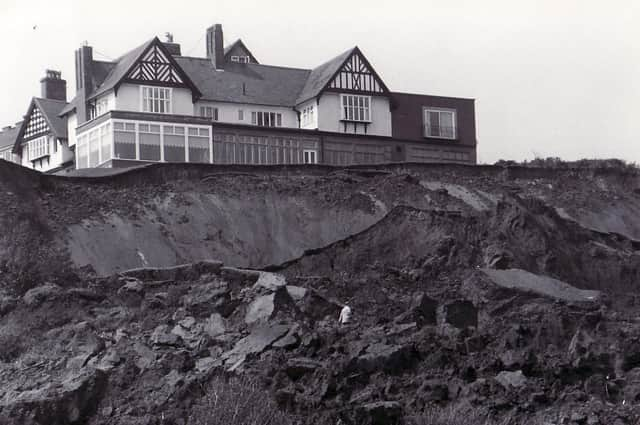 IN PICTURES: 31 photos of Scarborough's lost Holbeck Hall Hotel 30 years after landslide carried it into the sea
Scarborough's Holbeck Hall Hotel once stood proudly on the Yorkshire Coast's clifftop, with picturesque views across the North Sea.
Published 5th Jun 2023, 07:00 GMT
Updated 5th Jun 2023, 11:12 GMT
But, on June 4 1993, this tranquillity was disturbed as the ground moved beneath the hotel's foundations and the start of a catastrophic landslide that carried the building into the sea had begun.
To mark the 30th anniversary of the disaster this year, The Scarborough News has looked back in its photo archive as the devastation unfolded.
Cracks in the hotel's gardens a few days earlier were the first sign of what was to come, and as heavy rains continued, the Holbeck Hall Hotel collapsed down the cliffside on June 5 1993.
The disastrous spectacle attracted the attention of the world's media, and crowds of onlookers, who watched in horror and awe as part of the seaward side of the historic hotel disappeared.
Originally built as a private home in 1879, it was later converted into a hotel and bought by owners Barry and Joan Turner in 1988.
Fortunately, no casualties were reported as hotel guests were evacuated days earlier and staff removed valuable antiques and paintings.
Following the collapse, expert demolition teams were called in to remove what remained of one of Scarborough's top hotels.