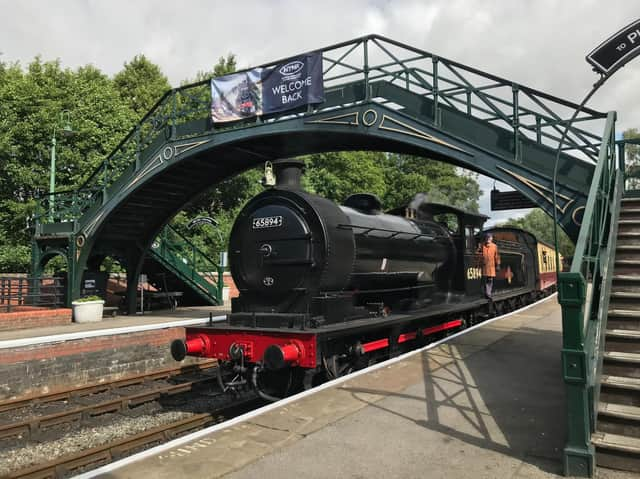 Yorkshire Day saw the reopening of the railway
North Yorkshire Moors Railway reopens with Covid secure measures in place
The popular North Yorkshire Moors Railway (NYMR) reopened on Yorkshire Day with a host of measures in place to keep travellers safe.
Tuesday, 4th August 2020, 9:49 am
Updated
Tuesday, 4th August 2020, 9:52 am
The NYMR season finally got underway on Saturday after months of delay caused by the coronavirus outbreak. All along the route, people in trackside houses came to wave at the train, welcoming it back as it meandered through the undulating countryside. Photographers positioned themselves at vantage points along the line and onboard the train people smiled and chatted as they enjoyed the journey.