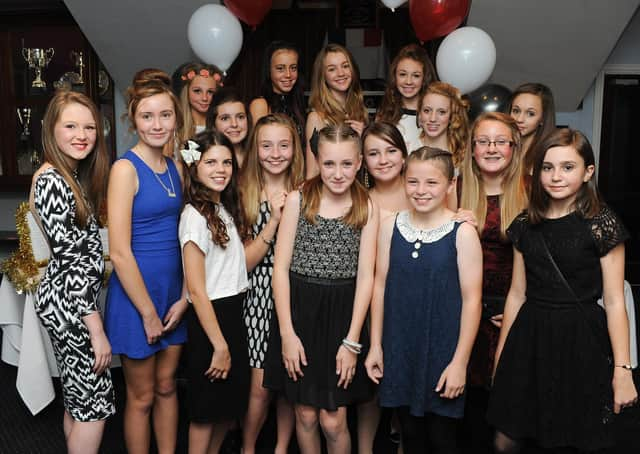 This photograph was taken during Headlands School's Sports Awards Dinner held at the Links Golf Club Bridlington in 2013. Do you recognise any of the people in the picture? Photo by Paul Atkinson (PA2013HDLD Sports-1122)
We love to hear your memories on the pictures we feature, including if you can put names to the faces.
We also love to see your nostalgia pictures that you would like to share with readers.
Pictured are some of the trophy winners at Headlands School's Sports Awards Dinner in 2013. (PA2013HDLD Sports-1098)
Another image from Headlands School's Sports Awards Dinner at the Links Golf Club in 2013. (PA2013HDLD Sports-1126)
Burlington School's Christmas fair in 2012. In the picture are members of the lunch time craft club. (Burlington NBFP ROG051270)
Pupils from Hilderthorpe School spend the day looking around Bridlington harbour in 2013. Photo by Paul Atkinson (NBFP PA1339-12b)
Harry Barnett, Jeff Carling, Roy Thompson, Ad Lammers, Neal Lucas, Arthur Proudley, John Beals and John Fisher at the Christmas Tree Festival. (NBFP PA1349-21b)
Burlington Junior School Choir are pictured at Bridlington Town Council's Christmas Festival in The Prmenades in 2013. (PA1349-23b)
Boynton School's staff and pupils celebrate a good Ofsted report in 2013. Do you recognise anyone in the photo? (NBFP PA1351-17b)
New Pasture Lane School's Christmas play called 'Away with the Manger' in 2013. These are Year 4 pupils. (NBFP PA1351-2f)