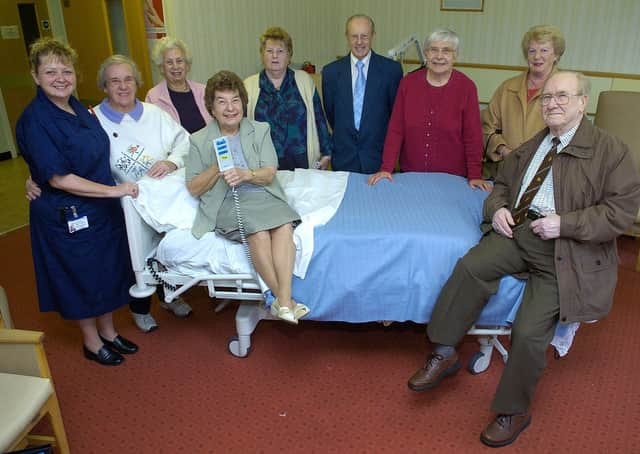 The Hospital League of Friends group donates some beds to Bridlington Hospital's Thornton Ward in 2007. (PA0744-3)
We love to hear your memories on the pictures we feature, including if you can put names to the faces.
We also love to see your nostalgia pictures that you would like to share with readers.
Josh Hargrave, 11, Jake Marshall, 10, Lynne Bennett, Alex Bennett, 8, and Matthew Saywell, 11, at Flamborough School's Christmas Fair in 2007. (PA0748-23a)
The cast of Bempton School's Christmas play pose for the photographer in 2007. (PA0751-17 ) Photo by Paul Atkinson.
Alan Charlesworth from Bridlington Rotary Club presents the Rotary Shield to five Headlands School students in 2007. (PA0751-18)
Flamborough Under 9s with coach Pat Griffin, sponsor Mark Hudson from Driver Training, and manager Shane Geldard in 2007. (DT0702-5A)
Runners take part in the Bridlington Half Marathon in 2007. (PA0741-35f)
The Archbishop of York, Dr John Sentamu, pays a visit to Bridlington in 2006. (PA0619-4g).
Archbishop of York, Dr John Sentamu, spends some time with youngsters during his time in Bridlington. (PA0619-4m)
The Archbishop of York takes time out to talk with Bridlington residents and visitors back in 2006. (PA0619-4d)